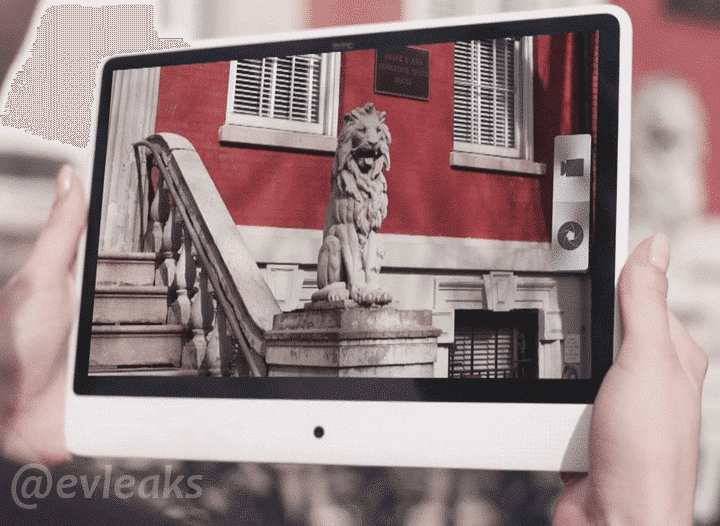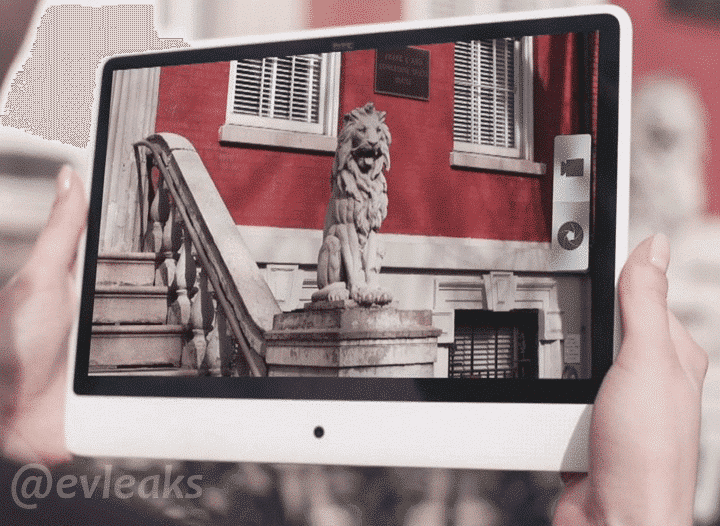 Images of the upcoming tablet HTC is believed to be developing and expected to release towards the end of the year have been leaked. The images further add to the mystery; it is hard to believe the pictured tablet is coming from a company that has such a different, strong design theme.
To begin with, the images point towards a tablet device that offers 10 inches (maybe more) of screen real estate. The tablet has thin bezel on three sides but a very thick bezel at the bottom. It seems whatever bezel width has been sacrificed on the three sides has been made up for at the bottom. Closer inspection reveals more interesting details. The thin bezel is in reality made of two parts of contrasting colors and users could be easily tricked to believe the tablet has thin edge along the sides.
The Nexus 7 has a comparatively thinner bezel along the sides than at the top and bottom of the device, while leaked images of the upcoming iPad Mini takes it further by having even thinner bezel along the sides while being thicker along the top and bottom. (Looks more like an enlarged iPhone.) Both the above mentioned tablets are less than 8 inches and handling them should not be an issue even with sides as thin as images of the iPad Mini have revealed. The same may not hold true for the supposedly HTC tablet unless its light enough and has a rear that is not too slippery. That said, reading books or magazines off it can be a nice experience if held along the thick end.
Also, in this digital age where photos can be 'shopped' (pun intended), the job seems to have been done by someone not too adept at the task. Some of the images depicted on the tablet device seem to have been stamped on the display area. This apart, the tablet is sleek and extremely thin, though the camera seems to have been added at the bottom edge. Surely such a placement won't guarantee the best possible angle unless HTC wants users to turn the device upside down during facetime chats or it comes with some integrated tech wizardry.
Lastly, as Eric Ravenscraft from Android Central points out, the tablet does resemble an iMac when placed on a docking station. Let's hope HTC allows for enough design changes in the final product if it does not wish to end up in another legal tangle with Apple.
[cincopa AcIAp-KHdB0P]

Sovan Mandal is the senior tablet and tech corespondent for goodereader.com. He brings a international approach to news that is not just applicable to the North American market, but also Asia, India, Europe and others. Sovy brings his own writing flavor to the website and is interested in Science Fiction, Technology and Writing. Any questions, send an email