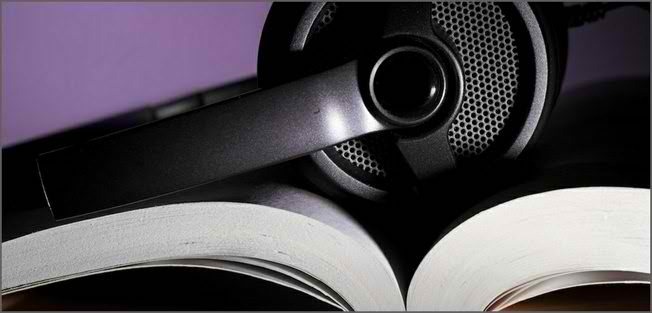 Audiobook consumption is at an all time high thanks to the sheer number of titles currently available. In 2007 a paltry 3,073 audiobook titles were produced and this figure rose exponentially to over 12,000 published in 2011. In 2013 many industry experts proclaimed that over 20,000 audiobooks were now available and in 2014 over 35,000 were released by major publishers and companies like Audible. One of the most popular methods to consume digital audio is via subscription services such as Amazon Kindle Unlimited and Scribd. Is there a future for unlimited streaming audio or is it just a flash in the pan?
Scribd initially got into audiobooks back in 2014 when they ironed out an agreement with Findaway World to include over 30,000 titles. They expanded their network in April of 2015 with directly fetching audiobooks from major publishers. The company had a minor setback last month because people were listening to them in such great numbers that they were failing to generate a profit. They pivoted from unlimited listening to allowing members to have access to a single audiobook per month and users have the ability to purchase more credits.
Amazon Kindle Unlimited may get a lot of attention with their extensive e-book collection but in 2014 that added over 2,000 audiobook titles. They currently have the smallest pool of titles to choose from, but they managed to make it work.
Major publishers are very apprehensive about the unlimited subscription model when it comes to e-books and audiobooks. Tim Hely Hutchinson, chief of Hachette UK simply sees the current generation of e-book websites as not being viable. ""people are always pitching new models to me, and the first thing I say is that the existing model works really well. I don't believe in subscription. I don't see how it would do anything other than cannibalize the business we already have. I know other people take a different view. Within the limits of the law, I hope [HarperCollins UK c.e.o.] Charlie Redmayne will explain it to me, because I don't get it." Neither is he interested in selling direct—"I don't think the consumer wants it. The last thing I think we should be doing it undermining our customers, the retailers."
Audiobooks.com does not have an unlimited subscription model but they have been in the business for a really long time. This has afforded them a unique prospective on the inner workings of the industry and recently GM Ian Small sat down with Good e-Reader for an exclusive interview.
Many e-book subscription sites have dabbled in audio, but have since scaled back, because of the market demand and high costs, making it unprofitable, what are your thoughts?
I think the audiobook listener is a rather unique customer to satisfy. Offering an extensive catalogue and a convenient but effective way to listen to the books are not the easiest solutions to provide. I think some organizations might underestimate how competitive the audiobook market has become. If you're not able to offer an excellent customer experience at a competitive price, and meet the consumers overall high expectations, you'll lose them.
Amazon continues to offer a small audiobook library of around 2,500 titles in their unlimited platform, how is Amazon succeeding at this, but others are failing?
I don't want to speak on Amazon's behalf because I don't work for the company but as someone familiar with the industry my suspicions would be that by enforcing such a strict limit on the catalogue offering they're able to control their costs substantially. It's also not a standalone service but one of many product offerings Amazon provides so it doesn't need to generate a level of profitability that other companies may require for it to be successful. Let's be honest, Amazon is usually more concerned about selling shares than how they sell books.
Is there a future in an all-you-can-eat audiobook service?
Yes, I absolutely believe so. I'm a big champion of the model. There are many stakeholders involved with audiobooks – Authors, narrators, publishers, customers, and retailers so it's going to take some time (and obviously trial and error) to find a model that works for all parties involved. But it is becoming more commonplace for the consumer to enjoy their digital media in this capacity. There are perceptions of other industries that are currently using the "all you can eat" model and that it has not worked out favorably for all parties involved (see the music studios). So I understand the reluctance to completely dive in and deviate from existing retail models. It's going to take some time and a little tweaking to get it right for audiobooks.
Why is the unlimited model a broken business strategy from an industry insider's perspective? Can you please give me your thoughts on this and the reasons why it's broken?
I wouldn't say it's broken, I would say that we're at a pretty important and defining crossroad right now. We're trying to find a model that can expand the market and lower the barrier for consumers to enjoy audiobooks while trying to avoid mistakes that have happened in other markets and their rights holders. It's a learning process (albeit an expensive one) to figure out what doesn't work, and then build on what does.

Michael Kozlowski is the Editor in Chief of Good e-Reader. He has been writing about audiobooks and e-readers for the past ten years. His articles have been picked up by major and local news sources and websites such as the CBC, CNET, Engadget, Huffington Post and the New York Times.