The global audiobook industry generated $2.8 billion in 2015 and the biggest single market was the United States, who accounted for $1.77 billion in sales. In 2014 the global industry was evaluated at $2.6 billion, so it's safe to say this format is starting to gain momentum.
When it comes to physical and digital sales, the United States dominates and many people are unaware of what is happening on a worldwide scale. There are many startups and established players that are making some serious inroads in Europe.
Scandinavia is one burgeoning market with only 500 digital titles available and 50-100 will be produced in 2016. This is creating an opportunity for local companies to start early and grow organically. Some notable entrants in the field are Nextory, and Fabula, who both have made unlimited audiobooks work and maintain a healthy profit.
The largest audiobook company in Scandinavia is operating out of  Sweden and they are called Storytel. The company has been running an unlimited service for almost 10 years, but it is only since 2010 with the advent of the iPhone and other smartphones that they started to attract more paid subscribers to their platform.
Storytel Founder and CEO Jonas Tellander said that said they currently have 200,000 paid subscribers in Sweden, Norway, Denmark and the Netherlands. Their subscriber count is going to dramatically increase with the recent acquisition of Mofibo for $13 million.
"In 2015 our customers listened to 4 million audiobooks from a catalog of approximately 3'500 Swedish audiobooks, 4'000 Danish audiobooks, 2'000 Norwegian audiobooks and 1'500 Dutch audiobooks. In addition to 20'000 English audiobooks, which represents a mere single digit-% of total listening. We also offer our customers e-books, but audiobook listening represent 95% of total reading."
In the Netherlands people are starting to really embrace the audio format. Luisterhuis, which is the main distributor of digital audiobooks reported that in January 2016 downloads increased by 24.7% in February 13.1% and in March they shot up 36.3%.
Germany is one of the largest audiobook markets in the world. 25,000 titles from 400 publishers are available. Each year there are between 700 to 800 new audiobooks being produced and customers are responding in a big way. In the last twelve months, close to five million customers have purchased an audiobook, which accounts for 7% of the overall population.   This medium is so popular that last summer, 20,000 Germans filled a Berlin stadium just to listen to the most popular audiobook series being read aloud.
The United Kingdom's audiobook market is on the rise and it rose by 30% in 2015  – and has grown by an astonishing 170% in the past five years, making it the fastest growing market in publishing.
The audiobook market in the UK is currently evaluated at around £91 million. The reason for lack of clarity is that Amazon owned Audible have never released any of its sales data and as the company now accounts for such a large proportion of the market it's hard to assess accurately how much their contribution has changed the overall growth in audio sales. In July 2015, The Bookseller noted that Audible's UK company accounts recorded sales of £29.5 million (up almost £9 million from 2013), which would support the estimate that the total UK market is around £91 million.
The European audiobook scene is in good health and each years there are more sales than the year prior. In order to foster further growth I think its imperative that new startups enter the fray and make it easier for indie authors to self-publish and to provide meaningful data on what is happening in countries like Spain and France where hardly any information is publicly available.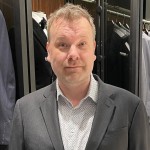 Michael Kozlowski has written about audiobooks and e-readers for the past twelve years. Newspapers and websites such as the CBC, CNET, Engadget, Huffington Post and the New York Times have picked up his articles. He Lives in Vancouver, British Columbia, Canada.