Audiobook sales have doubled in the United Kingdom in the past five years. In 2017 audiobook sales rose by 12% in volume and 15% in value and digital audio now accounts for 5% of consumer book spending.
"Audiobook growth is an encouraging sign that the book consumer in 2017 had a good appetite for content in many formats," Oliver Beldham, account manager at Nielsen Book Research, said. "The differing consumer profile also shows the reach that audio formats can have among buyers beyond the traditional book customer."
Jacks Thomas, director of The London Book Fair commented "This fascinating research from our data partner Nielsen Book appears to show what we have long suspected, that audiobooks are not eating into print or ebook share but bringing new consumers into the consumer book market. The rise in podcasts and the ease of listening on digital devices may have turned on a new generation to the joys of having a book on the go."
"Audio is not a blip," David Shelley, CEO of Hachette UK, said early in the day. "Audiobooks could be one of the biggest parts of our business. It has doubled in the last two years. It is a completely different way of transmitting our books to people. I would put some money on it that audio is going to continue being a central piece of our business going forward."
What I find interesting about this latest report is that audiobooks are primarily consumed by men aged between the ages of 25 and 44. This is attributed them being more tech savvy and willing to embrace new types of digital content distribution systems. This includes podcasts, which have been proven to be a gateway to audiobooks.
Podcasting is huge business.  Radio Joint Audience Research indicated that 24% of UK adults ages 15 and older surveyed in Q1 2017 said they had listened to a podcast at least once. That was up 2% year over year, and 5% in Q1 2013. 40% of the US population has listened to a podcast – up from 36% in 2016 and 24% listen to podcasts at least every month – up from 21% in 2016. Almost all of the companies involved on the retail side of audiobook distribution see podcasts as a gateway to audiobooks. This has prompted Audible, Tunein, Overdrive and Scribd to all launch their own in-house podcast unit. The belief is that if you give away a bunch of free content, people will end up purchasing a subscription or buy a few audiobooks on a whim.
The United States is the world's largest audiobook market and they generated over almost $700 million in sales over the course of 2017.  UK Publishers have disclosed that audiobook sales are less than 5% of their entire income stream. The exact number of units sold and how much they generate in revenue is somewhat of a mystery.
Audible has the largest digital footprint in the UK and totally control the market. They have been operating in the UK for almost a decade and not only sell content from their standalone Audible service but also power almost the entire catalog of Apple iBooks.  You might say Audible is the only game in town, but in the past five months things are changing.
Audiobooks.com with a catalog of 70,000 titles launched in the United Kingdom. CEO Ian Small said He said there was a "great deal of potential" in the audiobook market and that the industry was "just at the start" of realising the potential in the market, citing the demographic shift and market expansion taking place in the sector during the past five years, especially with the growing popularity of podcasts which are now seen as "premium content".
In late 2017 Kobo launched their audiobook store and subscription based audiobook scheme.  They are offering customers one download a month for a £6.99 monthly subscription fee.  The company said subscribers could redeem their monthly credit for any audiobook at Kobo.com, even if its list price is higher and customers have the option to purchase a three-pack of credits for £19.99.
Google Audiobooks launched in 2018 and leverages their Google Assistant and the sheer number of phones and tablets running Android. Now, with audiobooks, Google has checked off another multimedia box it needs to compete with both Apple and Amazon.
The UK audiobook market is certainly growing and it is generating at least one hundred million pounds a year for publishers and an increasingly number of retailers are hoping to capitalize on the boom period.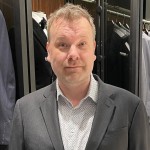 Michael Kozlowski has written about audiobooks and e-readers for the past twelve years. Newspapers and websites such as the CBC, CNET, Engadget, Huffington Post and the New York Times have picked up his articles. He Lives in Vancouver, British Columbia, Canada.