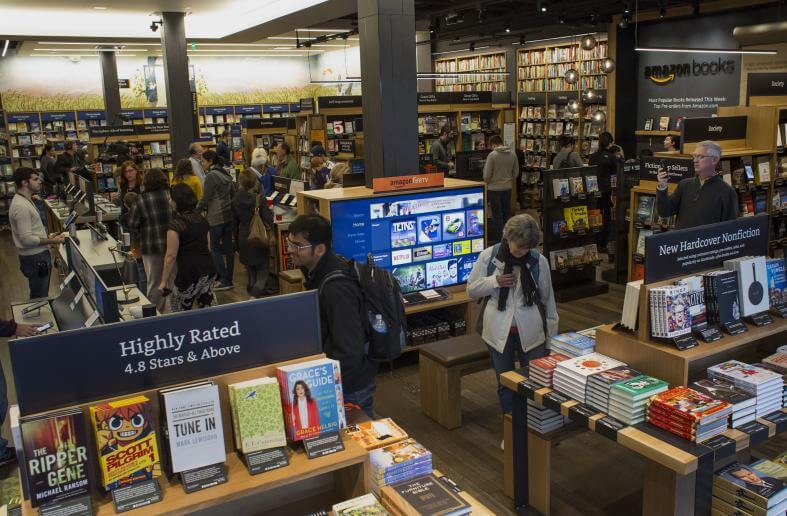 Amazon is planning on opening a new bookstore in San Diego. The e-commerce giant is hiring store managers, booksellers and gadget enthusiasts. This will be the second retail location that the Seattle company has launched in the last six months.
"Amazon Books is a physical retail store that offers a curated selection of books and an array of Amazon devices. We've applied twenty years of experience of online bookselling experience to build a store that integrates the benefits of offline and online book shopping," one of the San Diego job posting's states. "As a member of the Amazon Books team, you will have the opportunity to work with a stellar team that provides best-in-class customer service to anyone visiting the store."
I think getting a job at Amazon Books will offer a better salary, benefits, working conditions and a future. Whereas indie bookstores often pay minimum wage and offer no benefits.