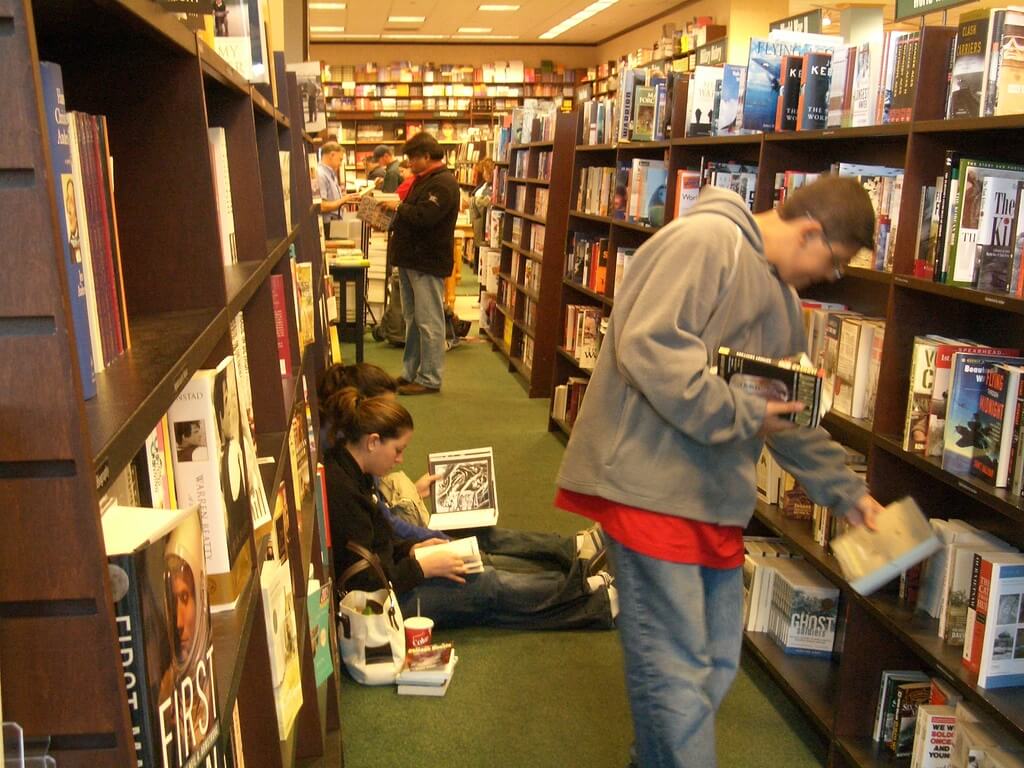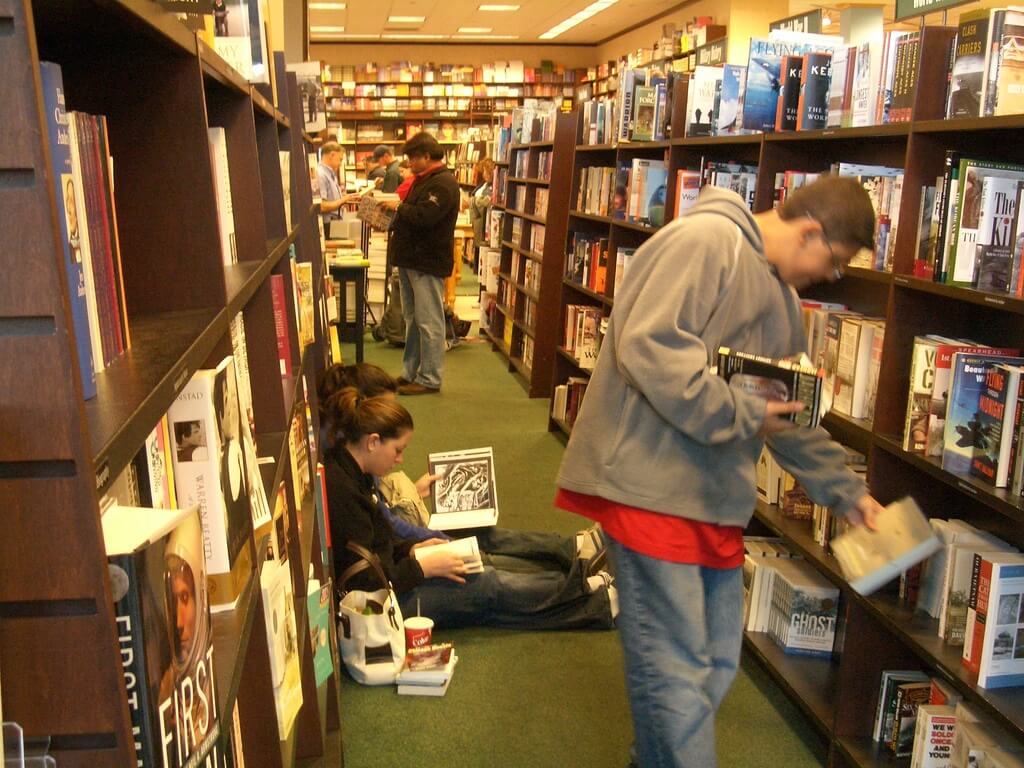 Barnes and Noble is in a dire set of circumstances in the United States. They are the last major bookstore chain and their stock is down 60% this year. Their ailing Nook division has lost over a billion dollars since they lost it and are on their 4th CEO in recent years.They have been giving mixed signals about the future of the company and many people are wondering if they have a clear vision.
Barnes and Noble is a company without a clear vision on what they want to be. During their fiscal second quarter earnings call, CEO Ron Boire roughly outlined what the retailer plans to do in order to boost sales. "Barnes & Noble has a customer base unlike almost any other retailer, and our stores have become community centers across America," said Boire on December 3. "Barnes & Noble is a destination for personal development, learning, and entertainment, and I could not be more excited as we look ahead at our opportunities for future growth." Boire said the chain's stores have the opportunity to create unique experiences that are aligned with this view. For example, it recently held an "All-American Unwind" event encouraging children and adults to color and create artwork, and a Maker Faire at stores that included coding and 3-D printing workshops. "We believe we have further opportunities to create these one-of-a-kind experiences that are unique and make our stores a community destination," Boire noted.
At the same shareholder event Barnes and Noble also announced they were getting into the business of selling vinyl records, as the format is generating more revenue than YouTube Music, VEVO, SoundCloud, and Free Spotify combined. In order to put a spotlight on the medium they held their inaugural "Vinyl Day" on November 21 and plan to do more events.
Many people are wondering what the overarching strategy Barnes and Noble wants to employ. I guess if you extrapolate everything that was said at the shareholder meeting, they want to be a community center.
If the company wanted to walk down this dark path, they would need to think of what goes into personal development beyond reading books. Such as bringing experts and mentors to the store and holding events and classes — with fees — around topics of interest to people in the local community. Topics could range from self improvement to parties and children's events.
One of the drawbacks of this strategy is Barnes and Noble would have to invest in talent that could create programming, deliver events and offer an experience that is tailored to the many different localities and communities that it serves. The main problem with this endeavor is scaling upwards.
I think that being a community center is hard to monetize and many independent bookstores are already doing what Barnes and Noble wants to do. There is a Denver-based bookstore called Tattered Cover, which offers lectures and a film series at its locations, as a key example of an indie retailer that is thriving.
Maybe one thing Barnes and Noble could do, is do a store within a store concept. This is something that big box retailers already do, Best Buy for example has Microsoft, Google and Samsung who pitch their wares directly to customers. Chatpers/Indigo in Canada have deals in place with Lego and American Girl to sell this content directly to consumers and its working out well.
Maybe Barnes and Noble can adopt the same strategy that Waterston's implemented to save the bookstore chain. When CEO James Daunt took over he tore up the existing business plan. His first target was the so-called planogram, a kind of map that tells chain booksellers which new books go where, ensuring that each store assigns exactly the same prominence to exactly the same titles. The very best locations in the store are actually sold to publishers. This includes the so-called best-seller list, whose rankings are determined not by the popularity of a given book but by how much a publisher is willing to invest to promote it. (A similar policy of "bookstore baksheesh," as one editor dubbed it, seems to exist at B&N.) In 2011, Waterstones earned around £30 million just for this kind of advertising, Daunt said. Considering that the company was hemorrhaging money when Daunt took it over, forfeiting this revenue stream seemed crazy, and it also offended many publishers. "By giving control back to the booksellers, we were telling the publishers, 'We know what sells better than you.' That's never a pleasant message," said Daunt. "There was extreme nervousness. But we had the advantage of being bankrupt. Crucially for us, Penguin said, 'Sounds mad. But what are the options? So we'll support you.'
By freeing up the placement of books, Daunt was able to optimize the selection for each store based on the type of customers coming in. What sold in working-class Gateshead wasn't the same thing that sold in affluent Kensington. In some stores, he would discount. In others, he wouldn't.
Barnes and Noble bookstores are the exact opposite of Waterstone's. The company does not let each individual store run their business to suit local needs, they are basically just carbon copies of each other. Waterstone's was deeply in debt and on the brink of bankruptcy and they made it work.
I want Barnes and Noble to survive. I want them to be a bookstore where people could go and buy print. If they don't do something, anything, their fate is sealed. Their current direction and current business model is deeply flawed and investors do not see a reason to invest longterm in the company.

Michael Kozlowski is the Editor in Chief of Good e-Reader. He has been writing about audiobooks and e-readers for the past ten years. His articles have been picked up by major and local news sources and websites such as the CBC, CNET, Engadget, Huffington Post and the New York Times.