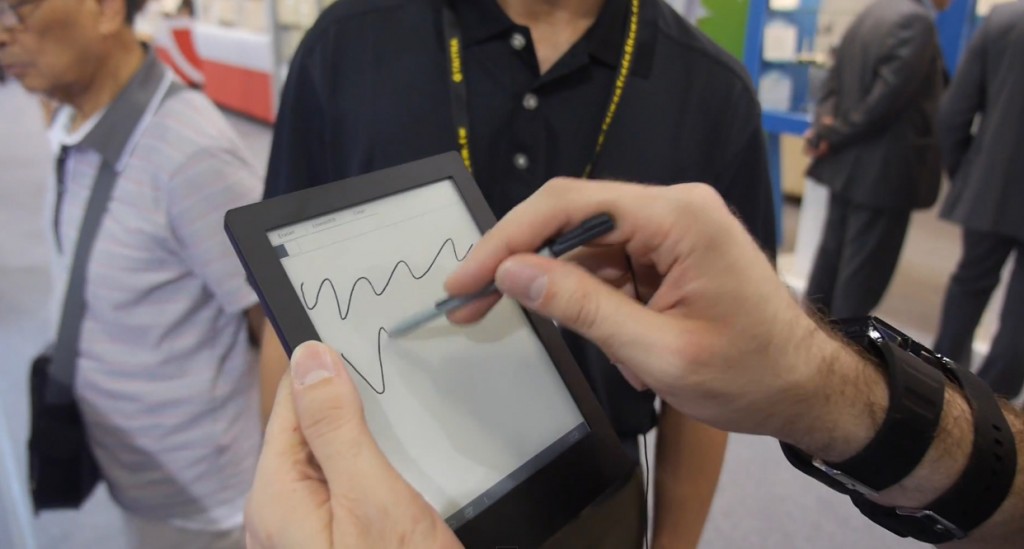 The Kobo H20 is shipping this October and is the first time the Canadian based company has marketed a waterproof device. Many people are asking the question, is this all they have coming out in 2014, and should I wait until 2015 to buy a new e-reader?
Kobo has confirmed that the H20 is the only device they have to be released in 2014. In an interview CEO Michael Tamblyn, he said that their tablet lineup is still very competitive with everything else available on the market, there was no need to give it a refresh.
Most hardware companies who are heavily invested in selling eBooks have mostly all unveiled their lineup for 2014. The Samsung Galaxy Tab 4 Nook was the sole hardware upgrade this year from Barnes and Noble and is actually a very solid device. Kobo has their H20 and Amazon is the only X factor. My sources at Lab126, the R&D division responsible all Amazon hardware have said that two new e-readers and three tablets are all ready to go. The tablets will have more synergy with the Fire TV and the Fire Phone, and give people a reason to go all Amazon, like people go all-in with Apple.
What does Kobo have planned for 2015? They rarely tell media people in advance because it gives a competitive edge to Onyx, Pocketbook, Ectaco, and Icarus. I do have a bit of insider information that points to what they are planning though.
Kobo outsources all of their hardware design and manufacturing to Nettronix Inc. They are based in Taiwan and have involved in the e-reader space since the very beginning. Last month they demoed a new e-reader that used the same shell and internal components of the Kobo Aura HD. The main difference is that it was utilizing technology from Wacom, which made it compatible with an official stylus. This allows you to have the ability to take notes, make highlights and annotations with pinpoint precision. Will the next iteration of the 6.8 inch Aura finally be a viable note taking e-reader?
Sony made note taking fashionable with all of their e-readers in the past four years. A large segment of readers found a stylus to be a bit more intuitive, instead of relying exclusively with the touchscreen. Sony recently abandoned making consumer e-readers and closed down their Reader Store all over the world. This leaves a void in the marketplace for a company to market an affordable e-reader that comes with a stylus and has modern internal components.
Everyone involved in the e-reader sector is paying close attention to the ravenous demand for the Sony Digital Paper (DPT-S1). This is a device aimed at the business crowd and has a hefty pricetag of $1,100. Netronix is hoping to convince Kobo that a more affordable 6.8 version would sell to your average customer.
Kobo has always invested heavily in their consumer division with selling eBooks and making low cost e-readers. A Wacom enabled e-reader could potentially expand their base further into the education market and into making it a viable business tool.

Michael Kozlowski is the Editor in Chief of Good e-Reader. He has been writing about audiobooks and e-readers for the past ten years. His articles have been picked up by major and local news sources and websites such as the CBC, CNET, Engadget, Huffington Post and the New York Times.