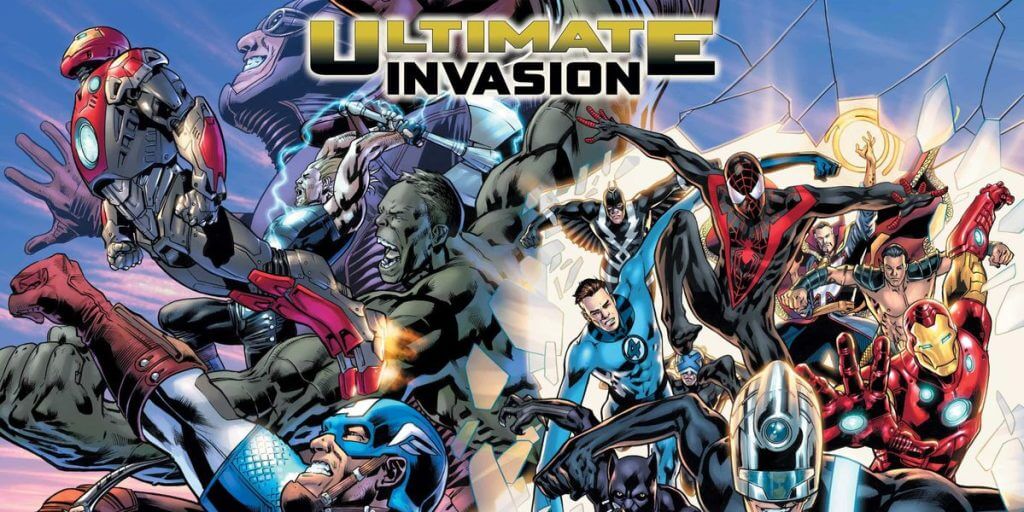 Unleash the New Storyline: Hickman and Hitch redefine the Marvel Universe in 'Ultimate Invasion'!
Marvel Comics has ushered in a new era with the launch of "Ultimate Invasion." This four-part limited series promises to redefine the Marvel landscape. The storyline brings together various Marvel characters and introduces fresh narratives and conflicts. With this new era of comics, Marvel aims to attract readers and offer a new experience within their comic book universe. We assumed that this would leave a great impact on the comic book industry too.
A Thrilling Convergence
"Ultimate Invasion" is a grand convergence, bringing together beloved Marvel characters from different dimensions, timelines, and alternate realities. It will tell a new story about the Maker and Miles Morales that you can access on Marvel Unlimited – a digital library.
Maker, the enigmatic villain, embarks on a mission to rebuild the Ultimate Universe, and despite the Illuminati's valiant efforts, they find themselves unable to stop his plans. In Ultimate Invasion, you will witness the audacious clash between the Illuminati and the Maker.
Moreover, you will get a chance to explore uncharted territories and witness the interplay of characters who have never interacted before. From the cosmic realms to street-level heroes, "Ultimate Invasion" promises to deliver a diverse and thrilling ensemble cast that will keep fans on the edge of their seats.
If you feel excited about the storyline or wish to see what's new in the Ultimate Invasion, you can buy these comics on Kindle or other e-reading platforms from June 21. You may also get a discount on Amazon Books while buying these comics from it.
Revitalizing the Marvel Universe
Marvel has always excelled at pushing the boundaries of storytelling, and "Ultimate Invasion" continues that tradition. With new characters and innovative twists, the event aims to engage readers in a way that is both familiar and unexpected. This revitalization opens up many possibilities, allowing creative teams to explore unexplored corners of the Marvel Universe.
Fans Excitement
The announcement of "Ultimate Invasion" has brought great joy and excitement among fans and industry insiders alike. Many stories and speculations about its storyline are floating on various social media platforms. Fans are eagerly waiting for the release of this amazing comic to meet the new characters and delve into an exciting as well as thrilling story.
The new age of Marvel Comics in ULTIMATE INVASION #1 will be on sale from June 21. Grab these Marvel comics at bookstores and comic shops. You can also redeem and read them on your e-reading devices.

Navkiran Dhaliwal is a seasoned content writer with 10+ years of experience. When she's not writing, she can be found cooking up a storm or spending time with her dog, Rain.