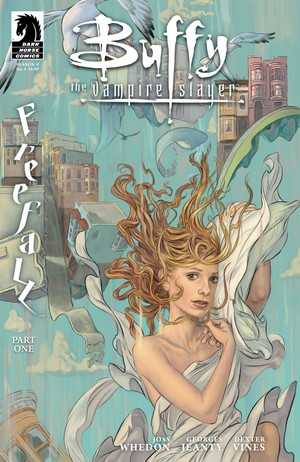 It's been a contentious week in the comics world—here's a roundup of what everyone was arguing about—so it's nice that this week's digital comics bargains are not only solid reading, none of them are superhero comics. Instead, they offer some of the wonderful variety that lies beyond that world.
Take Buffy the Vampire Slayer, for instance, a comic with a strong female lead that doesn't seem to suffer because of it. Dark Horse is offering a megabundle of Season 9, 23 comics for $20. And they have some great deals on Angel & Faith singles and bundles as well.
ComiXology's weekend sale is on Jeff Lemire's Sweet Tooth, which they are offering for 99 cents per issue. Published by DC's Vertigo imprint, this is an odd little story set in a post-apocalyptic world in which humans and animals have crossed over; the hero is a boy with antlers. It looks like this sale is available for Kindle and Nook users as well; just search for the comics in the store.
Over in the Nook store, they have marked down some of the Smurfs books, including The Smurf King and the very first Smurfs graphic novel, The Purple Smurfs, to $1.99 each.
And don't forget that Viz has a summer sale going on until September 5 in their app and on the Nook.
There's plenty of good reading for the dog days of summer, so don't miss out!

A former book editor and newspaper reporter, Brigid Alverson started MangaBlog to keep track of her daughters¹ reading habits and now covers comics and graphic novels for Comic Book Resources , School Library Journal, Publishers Weekly Comics World, Robot 6, and MTV Geek. She also edits the Good Comics for Kids blog at School Library Journal. Brigid was a judge for the 2012 Eisner Awards. Send her an email to wordballoons@gmail.com