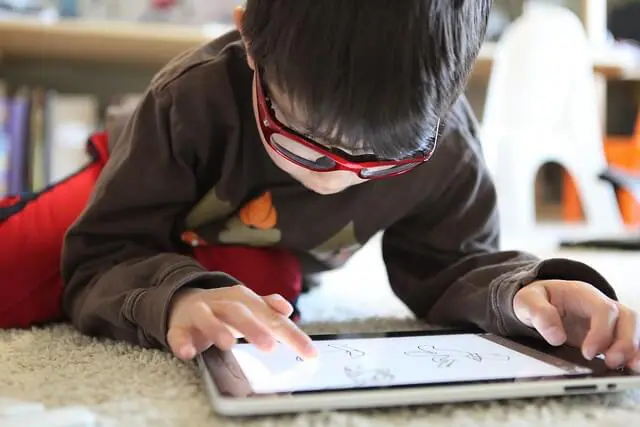 In unsurprising news, yet another study has concluded that children prefer, interact with, and retain information better when reading a print book instead of an ebook. In this recent study, the example cited was actually toddlers, and the data demonstrated in some way that the children interacted more readily and more profoundly with the text when holding a print book instead of a tablet.
Past studies–literally going back years now–have also shown that self-selected reading is more likely to involve print books instead of ebooks, and that reading comprehension may even be improved when the story was consumed from paper. This holds true for students at practically every age and grade level.
But now the bigger issue is…so what?
It's hard to envision any attempt to strip print books away from young readers or rip the print books out of students' hands. There's been no legislation that requires schools to stop purchasing print editions, and of the studies that tout the benefits of paper, there is very little focus on the admittedly smaller number of test subjects who've expressed a preference for print.
There are some instances in which digital reading is the standard rather than printed texts, but those are the exception to the rule…for now. Should schools place a greater emphasis on digital reading since it seems to be a less common, less preferred mode of reading? Are we adequately preparing students for their future careers by not placing greater emphasis on screen reading? That remains to be seen. For now, with an abundance of studies proving the printed books are still preferred, perhaps future studies should look at why that may be; college and career readiness may very well depend on understanding why digital comes in second place and see what–if anything, of course–should be done to address that for future success.
Mercy Pilkington is a Senior Editor for Good e-Reader. She is also the CEO and founder of a hybrid publishing and consulting company.