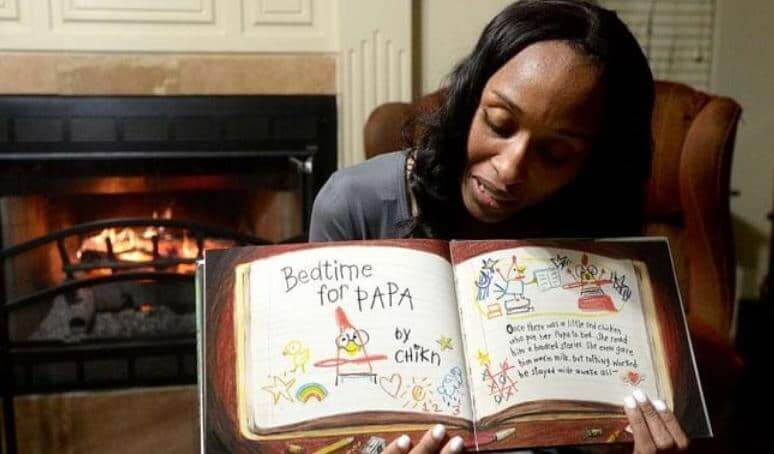 In what has to be one of the best viral feel-good stories in recent weeks, the internet is going crazy for a woman who reads children's books aloud on Facebook Live. The woman isn't just a book lover with a social media account, though, she's Belinda George, a long-time educator and first-year elementary school principal from Texas.
For some background, Texas falls well above the national average for both violent crime and incarceration of its residents. At the same time, it is ranked 38th for healthcare, 37th for education, 47th for opportunity, and 46th for quality of life. In short, George's students are in extreme need of support, uplifting, and overall hope.
During a weekly video time that she calls Tucked-In Tuesdays, George dons a pair of fuzzy pajamas and reads a children's book, complete with funny voices and themed-props. Why the pajamas? At the end of the live broadcast, she tells her 680 students, "Goodnight!"
(Yes, as a matter of fact, someone is cutting onions in here.)
"The bottom line is I love, love kids," said George told Allison Klein in an interview for the Washington Post. "I know if I don't reach them outside of school I never reach them in school."
And the effect has been profound. George reports as many as 2,000 viewers during her weekly nighttime reads, many of them from families across the country. More importantly, her students approach her during the school day to tell her how much they enjoyed the book she'd just read and to find out where it is in the library so they can read it for themselves.
Perhaps the most profound aspect to these weekly reading events has been the connection. Students can sign up or comment during the broadcast for a shout-out from their principal. Despite only 55% of the students reading at or above grade level, there's already been documented improvement in the reading scores since she began this in December.
Mercy Pilkington is a Senior Editor for Good e-Reader. She is also the CEO and founder of a hybrid publishing and consulting company.