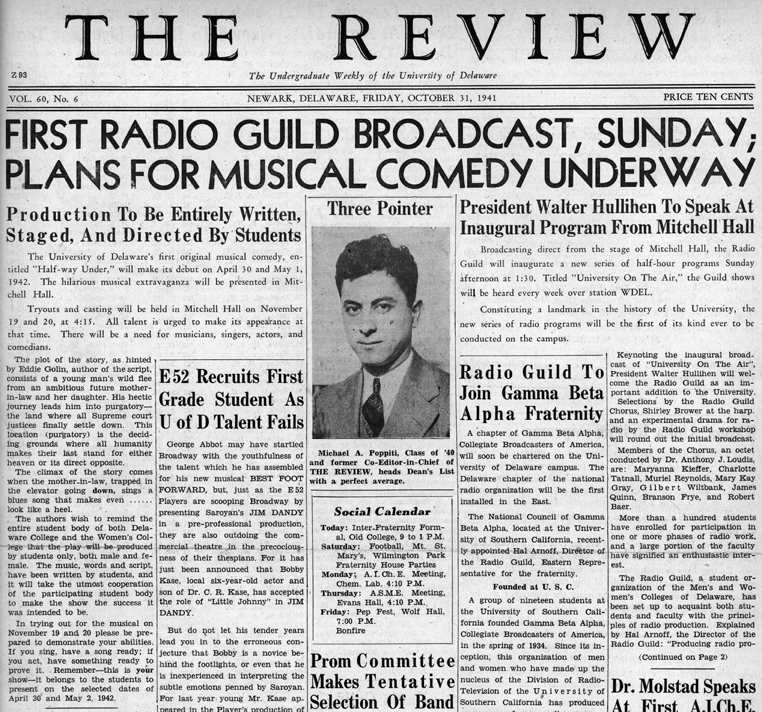 With all of the focus on making the transition to digital and how that is helping news outlets and periodicals alike, it's easy to overlook the fact that it's not just about increasing ad revenue or reaching subscribers where they read. For some outlets, it will mean the difference between closing their doors and keeping a centuries-old institution alive.
In an article for DelawareOnline, Scott Goss highlighted the struggles of the 133-year-old University of Delaware student weekly newspaper, a tradition at the university that has seen circulation drop from 10,000 subscribers to only 2,000, and advertising drop significantly.
"You come into this role and you see it as an editorial job," said Elizabeth Quartararo, The Review's editor-in-chief, to Goss. "You don't expect that it's going to require a lot of business savvy or that you're going to have to make real business decisions that could affect what the paper looks like five or 10 years from now."
Before considering a switch to being a digital-only imprint, a move that still hasn't been confirmed due to the long-standing history and sentimental value of the print edition, Review staffers even attempted a crowdfunding campaign to bring enough donations to keep the paper in operation in its current form.
If it serves as any consolation to the staff and to university administrators who will make the ultimate decision to continue funding the effort or not, this issue is in no way limited to this particular paper. Apart from the multiple news outlets who've already adopted digital in some large-scale way, universities around the country are also making the transition to digital, whether it's for campus news, student magazines, alumni reports, or any other similar publication. According to Goss, "Many former dailies, such as Boston University's Daily Free Press and the University of California Berkley's Daily Californian, are now printing fewer days a week…The Columbia Daily Spectator, the student newspaper of Columbia University in New York, completed a successful transition to an all-digital product last spring, when it became the first Ivy League school to eliminate its print edition."
Unfortunately, the switch to digital also carries with it a built-in flaw, which is that subscribers expect to read digital at a lower price–hence a lot of the argument between booksellers and publishers over ebook pricing–and advertisers expect to pay less for digital ad space. While the costs associated with producing a digital edition are minimally lower due to eliminating the print, production, and distribution costs, that expense is usually nominal compared with the salaries of the people who are writing and editing the content and producing the layout. That expense didn't diminish just because the reading format has changed.

Mercy Pilkington is a Senior Editor for Good e-Reader. She is also the CEO and founder of a hybrid publishing and consulting company.