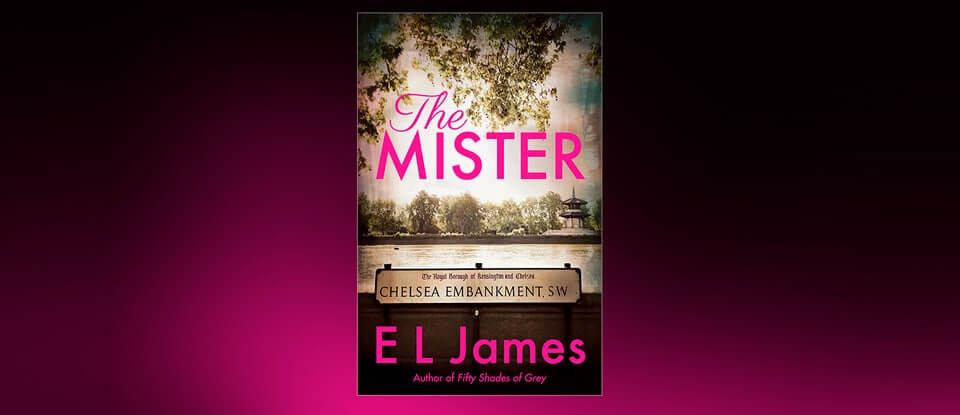 It was bad enough when billionaire Christian Grey had his violent way with recent-teenager Anastasia Steele. The 50 Shades trilogy showed that there are no limits to how much book fans are willing to consume, and that self-published Twilight fan fiction could potentially take off in a traditionally-published way.
But somewhere between they hype surrounding the movie franchise and the high-dollar sales of related branded memorabilia, EL James decided that this meant she should take it further. And perhaps she should have, given the number of people who swooned with intoxication ver red room antics. That doesn't explain, however, why the author had to grace us with another tale of forbidden love, this time between an uber-rich guy with a royal title and… wait for it… a human trafficking victim.
Hey–push the envelope, as they always say.
In what is (unfortunately) not an exaggeration, James has penned a new romance starring a power-player and a powerless woman. As in, he's an earl and she has had her passport taken from her so she can't get away. The Guardian has a more in-depth run-down of the book in its review, but there is literally nothing else you need to know: rich man, human trafficking victim. Sex. The end.
Thinking back to the romance genre of not-so-yore, the damsel in distress was often a reluctant pawn until Lord What's His Name let down his guard and showed what a sensitive soul he really is. But it's worth noting that when the conflict in the book involves a life of potential poverty unless you marry Barron McWhatever, there's always the option to become a washer woman instead. Trapped on the Dread Pirate Samuels' ship? Steal a life boat and row to safety. Forced to be a governess for the Von Snot children? Hey, the government can always use a good translator who speaks fluent French. Basically, while things might look bleak for the heroine, there were always other options.
Essentially, those options that didn't involve servitude, imprisonment, and non-consensual sex, regardless of how gorgeous but brooding the villain-turned-hero may be. If they chose to see the inner-good person within, well, that's fun, and it's what makes it fiction. In human trafficking? Not so much. Her passport and visa are gone, she has no legal status within the country, she's been hired out to this man as a cleaning woman, but he wants to "bed" her. There is no acceptable way for this to turn out as a romance, no matter how hot the sex or how much money he has.
Basically, we overlooked a lot of missteps in the 50 Shades series because–again–it was fiction. The slave trade, however, is the reality for 20 million to 30 million people around the world every year. It is neither sexy nor romantic, and worst of all, it shouldn't be a hot commodity in publishing. There are countless amazing ways to write romance without resorting to kidnapping-victim-turns-love-interest. Shame on the author for writing it and the publisher for letting this go forward.
Mercy Pilkington is a Senior Editor for Good e-Reader. She is also the CEO and founder of a hybrid publishing and consulting company.