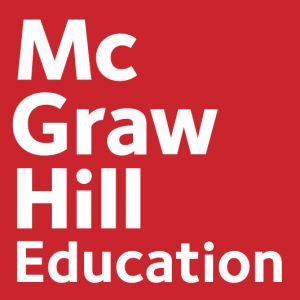 In what should not come as a surprise to…well…anyone, a new survey from McGraw-Hill Education found that students who rely on technology for learning and studying often spend a significant portion of their academic time engaged in social activities with their devices. A study conducted by Hanover Research on behalf of the creators of LearnSmart found that nearly fifty percent of the college students surveyed reported using their devices for texting or checking social media while they were supposed to be studying, with forty percent answering that online distractions are the biggest draw.
"Studying effectively – and with the right type of technology – is one of the best ways to ensure that students succeed in class," said Brian Kibby, president of McGraw-Hill Higher Education. "But focus is the key. When used properly, study technologies such as our LearnSmart adaptive study tool can help students pinpoint their studying efforts with great precision, prompting them to review only the material they have not yet mastered and moving beyond the concepts they know cold. This instant feedback helps students arrive to class better prepared and engaged and leads to higher grades and exam scores."
But it isn't all bad news for higher education students. Of the survey respondents, "67 percent of students said that digital study tools such as adaptive learning programs save them time—up to five or more hours a week—when studying."
Despite the "study breaks" students may be taking to check in on Facebook, that time is built in since students feel more effective in the actual studying they are doing. However, what was the biggest use of that extra free time thanks to digital study aids? Sleep.
More than half of the students surveyed said they use that extra time they save through digital learning to catch up on their sleep, something that most college students are already not getting enough of, despite the belief from the majority of the survey students that they need a minimum of seven hours of sleep each night in order to be effective learners.
Two interesting facts that came from the demographics data of the survey showed that more students are using PC laptops (71%) than Mac brand devices (20%), and that more students do their studying on a smartphone (36%) than a tablet or computer (22%).
Mercy Pilkington is a Senior Editor for Good e-Reader. She is also the CEO and founder of a hybrid publishing and consulting company.