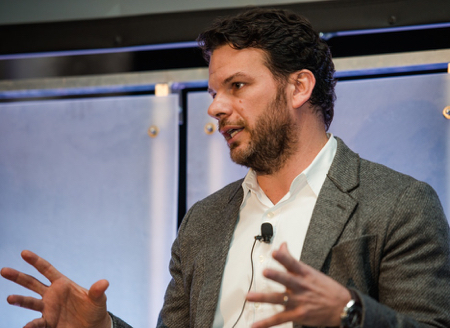 Kindle Unlimited is an e-Book subscription platform with around 700,000 titles available. Users pay a monthly fee and can basically read as much as they want, similarly to what Netflix does for video and Crunchyroll for anime. Amazon has been heavily lambasted by authors and publishers because there is no set dollar amount they make on their content that is opted into the problem. Instead, there is a revolving pool of funds that Amazon makes available each month, with varying dollar amounts. For example, during the summoner and winter periods, when more people are reading, there are more funds available because loans are up. Amazon has stated during a recent book trade event that they are firmly behind the success of the platform.
Kindle SVP Russ Grandinetti made a rare public appearance at the Digital Book World event in New York. He stated that Amazon is working to address authors' concerns that the subscription-based program is diminishing their revenue, asking for patience in the meantime. "It's only been six months," Grandinetti adds. On the subscription ebook model overall, Grandinetti says, "More approaches to publishing is pretty healthy" and reminds publishers they weren't happy at first when bookstores began selling used books. "In every single digital media category, subscriptions are succeeding at some level," and books won't be an exception.
Amazon currently does not have the support of major publishers for their Unlimited platform. Instead, they have thrown in with Scribd, Oyster and Entittle, startups that pay publishers when a certain amount of pages in the book are read and have a definitive pricing structure. Publishers dig the fact the terms are transparent and for the most part, their content is secure. All of these companies distribute e-books through their official apps and are stored in the cloud. This prevents unauthorized copies being made and distributed to pirate websites.
Publishers are obviously leery about being too heavily invested in the Amazon ecosystem and most are looking at alternative avenues to generate more revenue with their digital collections. Macmillan CEO John Sargent recently proclaimed that 64% of all e-Book sales are driven by Amazon and this "needs to change." This prompted his company to enter into agreements with Scribd and Oyster to explore the viability of e-book subscription services with their back catalog and out of print materials. In all, close to 1,000 books have been added to their platforms because of this one deal.
Amazon rarely deals with negative press about their entire e-Book ecosystem, but Unlimited has really raised the dander of the media, authors, publishers and rival companies. Mark Coker, CEO of Smashwords concluded that "Kindle Unlimited was a bad deal for authors because it requires exclusivity and gives Amazon free rein to control author compensation."
Best-selling author H.M.Ward pulled all her books out of KU and called for a rethink to the scheme after seeing her income plunge by 75% over two months despite getting a Kindle Select All Stars cash award for both months. She said that the Kindle Unlimited payout has been sinking steadily and hit a new low of $1.33 per borrow in October, down by nearly 40% from $2.20 in June before KU launched in July. Writing on the kboards forum, H M Ward says: "I had my serials in Kindle Unlimited for 60 days and lost approx 75% of my income. That's counting borrows and bonuses. My sales dropped like a stone. The number of borrows was higher than sales. They didn't complement each other, as expected."
Author testimonials like this is whats scaring the general publishing and self-publishing industry from throwing down with Amazon. Even the slick PR machine to constantly stay in the media limelight is unable to maintain full damage control. The companies that do blast Amazon are often excluded from their exclusive launch events where only "select" press are invited to attend.
Despite all of this, the Seattle based e-commerce giant is firmly behind the success of Unlimited, as the overall media industry has gravitated towards subscription services. You don't have to look much further than Apple, who currently abandoned their Single of the Week promotion and is rumored to be converting iTunes itself into a subscription service for audiobooks, music, video and other media content.

Michael Kozlowski is the Editor in Chief of Good e-Reader. He has been writing about audiobooks and e-readers for the past ten years. His articles have been picked up by major and local news sources and websites such as the CBC, CNET, Engadget, Huffington Post and the New York Times.