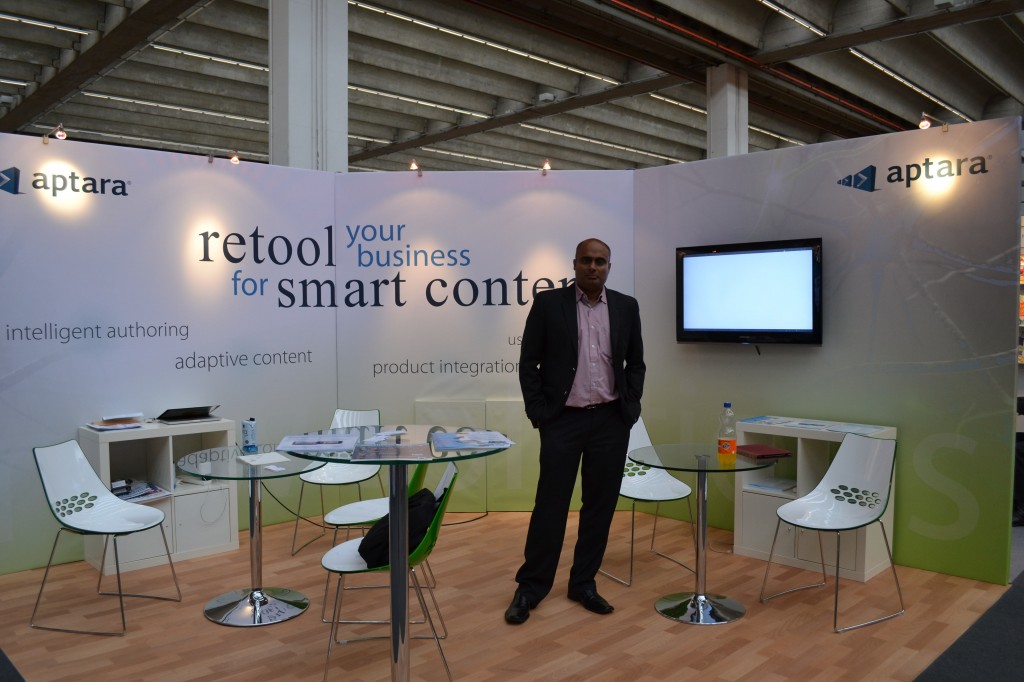 Aptara, a long-time technology provider to the global digital publishing community, sent representatives to speak before a US trade committee last week about the vital need for digitization in US schools. Citing everything from cost to the Common Core standards, the company outlined the issues that digital can effectively address.
"Education is the greatest growth opportunity in the digital publishing industry," said Aptara's Pavan Arora, quoting CEO Dev Ganesan in his testimony. "For example, eTextbooks with videos, common core interactive lessons, and self-testing engages and brings content closer to how humans naturally learn – through seeing and doing. Policy cannot revolutionize education alone, but teachers, students and eBooks can."
Aptara's Senior Vice President of Digital Solutions Sriram Panchanathan spoke with Good e-Reader this week at the Frankfurt Book Fair about the presentation, and about what it will take for fully digitized classrooms to become a reality in all fifty US states.
"At Aptara, we take content and put it in e-form. We have to get ebooks and e-readers, basically the whole ecosystem into schools. There are actually several ways we're doing it, one way is we work with companies like Inkling who are already in the space as content creators. There's also government non-profit agencies and we're already working with some of these entities."
One of the first obstacles to this kind of initiative–at least at the public school level–is adequate technology education for teachers in order to prepare them for their roles as digital facilitators. This type of training has to begin at the teacher-education level, and carry on in the professional development sphere at the school level.
"That is kind of a chicken-and-egg situation, so it's not just putting out a textbooks, but it's also putting out digital teaching aides. There's also the larger problem of how do you use technology in teaching effectively? That's a basic training that has to come across the board, and there's an opportunity for someone to come in and train teachers."
But what many outside the US are not familiar with is the state-centric formation of US education. While there are funding sources and legal decisions that are handed down from the federal level, most curricular and instructional decisions are made at the state government level. Different states have different budgets, too, meaning that a uniform technology policy determined at the federal level can't be effective unless uniform funding goes with it.
Mercy Pilkington is a Senior Editor for Good e-Reader. She is also the CEO and founder of a hybrid publishing and consulting company.