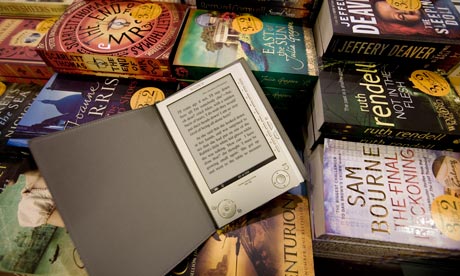 Following the court drama of the Department of Justice investigation of five of the Big Six publishers, attorneys then lined up to file their own class action lawsuits on behalf of consumers who overpaid by millions of dollars for ebooks as a result of a conspiracy to arrange the prices on titles. While the battle is still not fully finalized in the US in terms of how much Apple will pay in damages for its role, four of the five publishers settled out of court at the onset of the proceedings.
Now, Canada has reached its determination on what end result will befall for Simon and Schuster, Macmillan, HarperCollins, and Hachette, at least in terms of operating in book sales in the country.
Per the agreement, the publishers will not work to limit or restrict any prices that ebook retailers choose to set on titles for at least eighteen months, as well as eliminates the Most Favored Nation clause that caused such a stir in the US legal proceedings. And much like in the US, Penguin was not a part of this agreement; Penguin was not offered a settlement at the onset of the Department of Justice investigation, with many parties stating that Penguin was part of the initiation of the collusion. The resulting merger that created Penguin Random House left Penguin bound by the settlement and agreement that Random House made in the case.
The committee that oversaw the investigation into the matter in Canada estimates that ebook prices have fallen in the US following the settlements by as much as twenty percent, a trend that they hope will continue in the north.
Mercy Pilkington is a Senior Editor for Good e-Reader. She is also the CEO and founder of a hybrid publishing and consulting company.