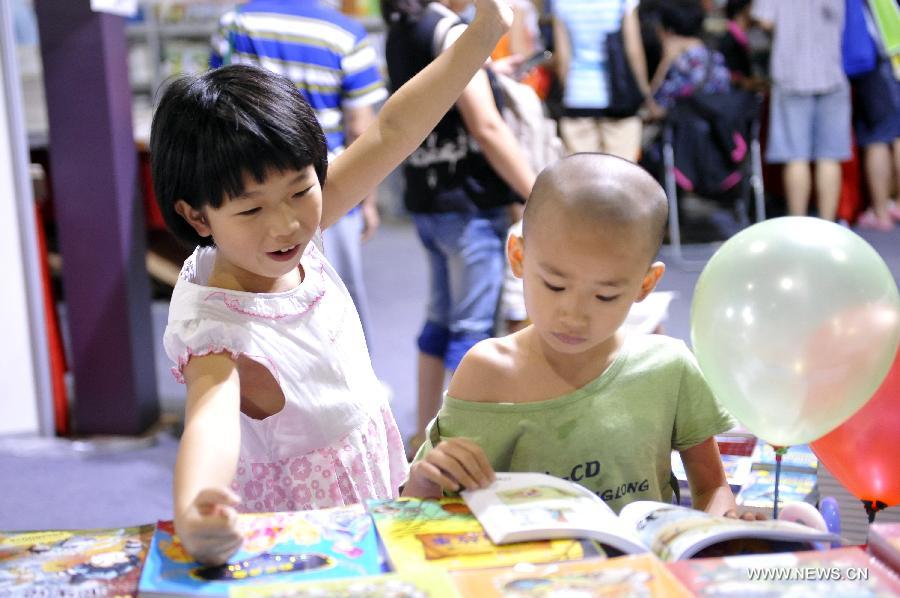 Publishers from all over the world have made a beeline for the China Shanghai International Children's Book Fair, set to run from Nov 7-10. Among the publishers that have confirmed their participation at the event include Hachette, HarperCollins, Oxford University Press, Cengage Learning, McGraw-Hill and Garnet Education. The country is home to more than 230 million people below the age of sixteen, which translates into a $5 billion children's publishing industry. The segment has been showing impressive growth, with children's publication having increased by 35 percent between 2011 and 2012.
"The purchasing power of young Chinese parents is huge, with more than 52% preferring to buy books than borrowing from libraries. In fact, 70% of these parents purchase books for their kids every month," says senior project manager Randy Wang from Reed Exhibitions that is managing the entire event. "The statistics from China's biggest online retailer Dangdang.com shows that 80% and 90% of the top 10 children's bestsellers in 2012 and 2011, respectively, were imported titles. On the other hand, teachers and educators are in dire need for new educational materials while parents and their children are looking for imported titles to add variety to their reading list and broadening their understanding of various world cultures."
This happens to be the inaugural event, and is being organized by the Shanghai Press & Publication Administration, the China Education & Publishing Media Group, and China Universal Publication & Press, in acknowledgement of the growing importance that the children's book segment now commands.
Lucy Vanderbilt, group rights director for HarperCollins, said: "In the last year we've done a few major deals in China, including for David Walliams and for Judith Kerr's backlist. There's a really strong appetite for our books at all ages—picture books and chapter books. I'm going to spend time with our customers and see what Chinese publishers themselves are doing. Many travel to Frankfurt, Bologna and the London Book Fair, but this is a chance to meet the publishers who don't travel."
The significance of the event for the publishers can be gauged from the words of Adrian Mellor, Managing Director of Asia Education for Oxford University Press who said: "We see the CBBF as an important new channel for furthering our reach in the growing Asian market. It allows us to find new partners and opportunities for disseminating our wealth of resources for children—published both in the UK and in our four branches in Asia. It also acts as a perfect complement to Bologna, enabling us to reach different markets at a different time of year."
Speaking about the event, Wang said: "CBFF is focused on facilitating closer interactions between industry players local and international, between publishers and the reading public, and between authors and their fans. Exhibitors and attendees will discover a huge range of content—books, e-books, educational software and other edutainment products—and we hope they will go away wanting more and looking forward to the next CBFF."
The slogan adopted for the China Shanghai International Children's Book Fair is "Content Without Borders."
Sovan Mandal is the senior tablet and tech corespondent for goodereader.com. He brings a international approach to news that is not just applicable to the North American market, but also Asia, India, Europe and others. Sovy brings his own writing flavor to the website and is interested in Science Fiction, Technology and Writing. Any questions, send an email