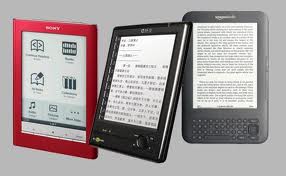 At many of the recent digital publishing and ebook events, a lot of the presentations and panel discussions focused on globalization, or the ability to put ebooks in front of any person on the planet via a variety of devices or methods. This focus on expanding the digital publishing market into untapped readerships isn't simply good business practice for the retailers and distributors, but rather, good practice to foster literacy and to break down some of the country-centric attitudes that prevent unity.
While there are hurdles to globalizing ebook distribution, progress is already being made in a number of countries who originally had technological or political barriers. One of the key markets that is rising to the top in ebook sales is China, once considered a difficult country for publication due to government restrictions on writers and on the very basic issue of developing e-readers that would be compatible with the language. An article for China Economic Net demonstrated why China might be the next major market publishers will want to be in.
2012 proved to be an important year for digital publishing in China, with 360buy,com, Dangdang, and Amazon all entering the ebook market in some form during the year. Additionally, China's telecommunications providers have also stepped into the arena to provide ebooks, offering the retailers some much-needed competition that can help fuel serious consumer-focused pricing models. There are also predictions that 2013 will prove even bigger for ebooks in China, as Apple and other tablet makers are projected to sell some 40 to 50 million tablets in China this year.
Surprisingly, the stereotype of an iron-fisted Chinese government keeping a tight rein on authors and publishers while blocking digital publishing due to its ability to support free and radical speech seems to be dissolving. The article listed many of the regulations and initiatives that the Chinese government is putting into place, which will hopefully be seen by publishers as a way to open the doors to digital publishing rather than stamping it out.
Mercy Pilkington is a Senior Editor for Good e-Reader. She is also the CEO and founder of a hybrid publishing and consulting company.