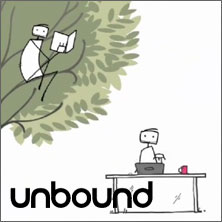 While crowdfunding sites likes Kickstarter have helped launched a large number of diverse projects through user-generated donations, this fundraising model has been slow to work in the publishing industry. One of the first sites that operates through user-interest dollars was Unglue.it, who as early as 2011 was working to solicit donations to take existing books and basically "unglue" the copyright status; for enough donations, the rights' holder–either the publisher, the author, or the author's estate–would be compensated to release the book into public domain.
The two somewhat similar companies, PubSlush and LeanPub, began offering a platform solely based on the idea that authors could reach out to potential readers while the book is still in the process of being written and accept funding to help cover the costs associated with publishing the book; around this same time, Wattpad rolled out a limited pilot program that worked with six authors to fund their titles through reader donations.
Now, one of the largest platforms, UK-based Unbound, has announced that it has received about one million pounds in reader donations to fund the development of books. The most recent title, Letters of Note by Shaun Usher, has received over 125,000 pounds from donors.
In an article for TechCrunch, Unbound's CEO and founder Dan Kieran said, "Unbound was founded on a very simple ethos: to bring authors and readers together and to give them all a better, more engaged experience of the publishing process. With this funding in place, we are ready to enter the second phase of our plans."
While the model itself sounds innovative on the surface, it is actually a re-invention of how many famous works were developed and read. A number of classics were actually published in serial form in periodicals in their day, with dedicated readers eager to purchase the next installment as the author wrote it.