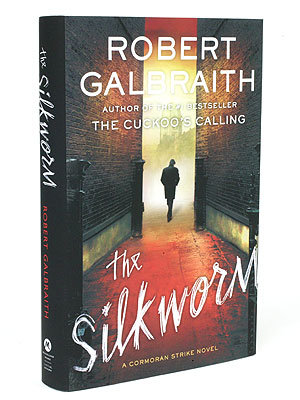 Verdict: 5 Stars
Rowling/Gilbraith has done it again, and this one may be even better than the first in her Cormoran Strike series.
It was both sad and amazing when JK Rowling returned to fiction writing after closing the covers on her Harry Potter series. As she transitioned into becoming the head of the worldwide wizarding empire that has seen a movie franchise, interactive website world, licensed products, and even a theme park, her writing bug may have been quieted by the other projects, but it certainly hadn't died. With her embarrassingly disappointing first adult novel, no one could argue that Rowling didn't stay true to herself and write the book she wanted to write, critics be damned.
But with her second series, Rowling smartly opted for a pen name to avoid the comparisons. Her adult fiction is nothing like the world she built for avid young readers, and she avoided being associated with the first book for as long as she could. Still staying true to her literary choices, she penned the book she wanted to write and her audiences responded favorably.
With the second installment, The Silkworm, Rowling crafted an even more gripping story than the first Strike novel, this time focusing more on the literary world. After a novelist goes missing and Strike is called in by the wife to find him, Strike discovers that the writer's most recent manuscript is a tell-all that would expose people who know the novelist personally, including his own wife. Someone has a motive for murder, and Strike must sift through the saga of dirty laundry in order to beat the killer to it.
Even more than the ever-present writing ability of an author who has the ability to put her readers in the setting, whether it's a dark alley or Diagon Alley, this is one book that might hit too close to home for the world famous author herself. Who better to write about the perils of literary fame than one of the highest grossing authors of all time? It was easy to wonder "what if" as I read, wondering how much of the torment her character feels applies to her own life.
Despite the ongoing dispute between Amazon and Hachette, this title is now available in all formats (paperback still pending).
Mercy Pilkington is a Senior Editor for Good e-Reader. She is also the CEO and founder of a hybrid publishing and consulting company.