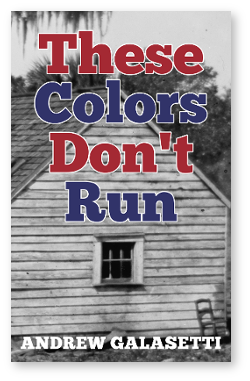 Verdict: 5 stars
I love an incredible, unputdownable surprise of a book, and These Colors Don't Run is it. In this title, indie author Andrew Galasetti combines impeccable writing with his talent for building a story that will later continue in his work, To Breathe Free, which will continue the story of runaway slaves in the pre-Civil War southern United States.
What sets Galasetti's story apart from other fictionalized slave narratives is its unique setting and its recognition that any human being is capable of evil, especially if the root cause for it is to save his own life. Moreover, there are a hundred ways to manifest regret and just as many ways to let unrepentance eat at you.
When young slave Samuel watches as his mother is beaten to death on the plantation, he begins a spiral towards isolation that seems almost unrecoverable. After spending his days chained together with other slaves to work in the fields, witnessing horrible callousness towards human life and brutality, he adopts a nothing-to-lose attitude but vows he will not stay in his current state. An accident causes the chain binding him to other slaves, giving him the opportunity to escape, dragging one other slave with him. As the other slave's screams threaten to give away their location to the overseer, Samuel does the unthinkable and kills the slave.
As he finally finds refuge with a Seminole tribe who houses runaway slaves in order to grow their numbers against the US Army's attempts to remove them from their land, Samuel slowly begins to build a life for himself, even if the face of unthinkable tragedy and adversity.
These Colors Don't Run is available where ebooks are sold and through the author's website, AndrewGalasetti.com.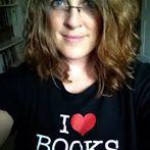 Mercy Pilkington is a Senior Editor for Good e-Reader. She is also the CEO and founder of a hybrid publishing and consulting company.