A few weeks ago Microsoft closed their digital bookstore and customers have lost access to all of the ebooks they paid for. This is not a small startup, where people throw their hands up in the air and exclaim "oh well." Microsoft is an established giant and the fact that they failed at ebooks  proves that Amazon dominates the entire US market and it is impossible to compete against them. Microsoft has also proved that customers do not have true ownership of an ebook, they are merely licensed.
Microsoft is just the latest in a longline of companies that have shuttered their bookstore and left readers in a larch. This includes  Blinkbox Books, Parable Books, Diesel e-books, Scholastic Storia, Sony Reader Store, the Barnes and Noble Nook UK store and a bunch of others have completely closed their doors and left customers with all sorts of questions and concerns when their apps stopped working and their library is deleted.
The vast majority of ebooks from major online retailers have digital rights management from Adobe or have developed their own DRM solution. If you buy an ebook Amazon, it is incompatible with your Kobo or Nook. The only way you can circumvent this is to illegally strip the DRM from your book. Opting into DRM basically is a matter of trust. You are trusting the company to send you the book and that they will provide access to it.
I believe that ebooks are suffering from a crisis of confidence.  It is beginning to be quite difficult to trust a retailer to not disappear overnight with your ebooks, no matter how big they are. You can literary spend thousands of dollars and they just disappear overnight. Microsoft is at least offering refunds, but most other retailers are there one minute and gone the next.
Maybe the crux of the ebook issue, is more psychological than anything.  People's sense of psychological ownership is affected by three primary factors: whether they feel as if they have control over the object they own, whether they use the object to define who they are, and whether the object helps give them a sense of belonging in society. A recent study published in the journal Electronic Markets found that the vast majority of  people felt a constricted sense of ownership of ebooks versus physical books, based on the fact that they don't have full control over the products. For example, they expressed frustration that they often could not copy a digital file to multiple devices. Along similar lines, many study participants lamented restrictions on sharing ebooks with friends, or gifting or selling the books, saying this made ebooks feel less valuable as possessions than physical books.
Sabrina Helm, a UA associate professor who researches consumer perceptions and behaviors. said "One of the conclusions of our research was that digital books and physical books are entirely different products," she said. "ebooks feel like more of a service experience; overall, they seem to offer a more functional or utilitarian experience. You have much more richness if you deal with a physical book, where all your senses are involved.
Digital bookstores rise and fall and thousand of customers are left with nothing to show for the money they spent. This is likely the reason why every year, ebook sales fall a few percentage points and print is on the rise. Print is trustworthy, ebooks are not.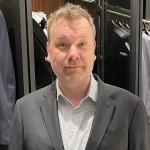 Michael Kozlowski has written about audiobooks and e-readers for the past twelve years. Newspapers and websites such as the CBC, CNET, Engadget, Huffington Post and the New York Times have picked up his articles. He Lives in Vancouver, British Columbia, Canada.