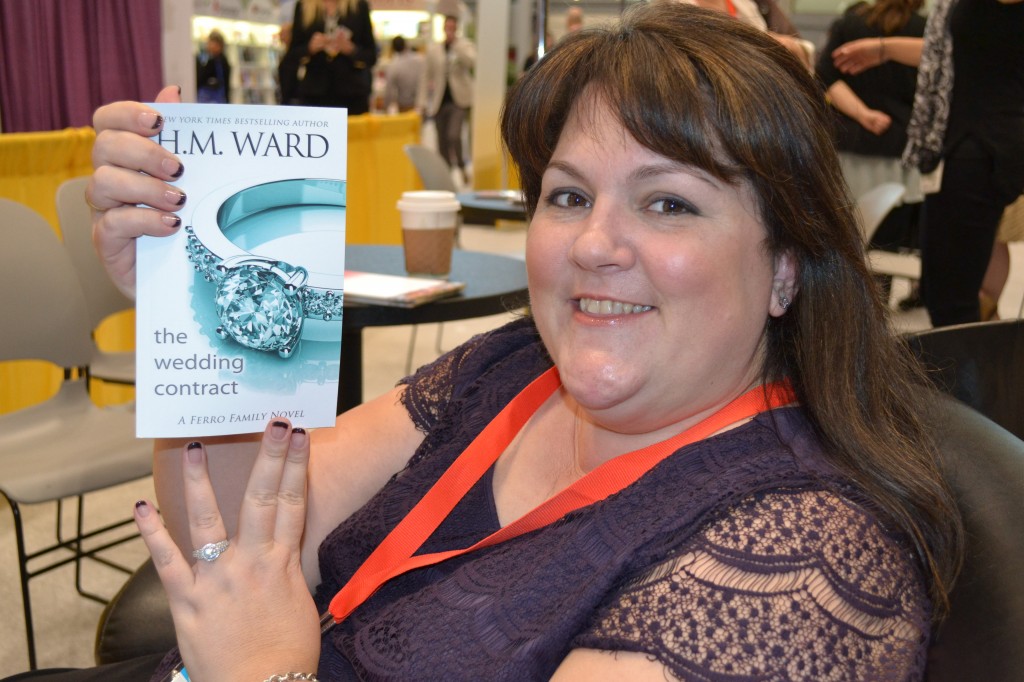 With so much debate currently raging about both book pricing and book deals–especially where indie authors are concerned–it's good to hear some concrete news that worked in an author's favor. While pioneers like Hugh Howey continue to release minutely specific and incredibly detailed reports on book sales for both self- and traditionally published authors, other authors are working at being as transparent about their decisions and their results as the terms of service for different retailers allow.
In the past few months, author HM Ward released a blog post that explained her decision to turn down a six-figure publishing deal from a Big Five publisher. In the post, she describes two phenomenon: the first was that the publisher was very tight-lipped about their marketing strategy for her book and the projected price point of the books, and the second was that the advance for both books demonstrated to her what return the publisher expected to make on the deal.
Good e-Reader sat down with Ward at BookExpo's Author Hub to talk about that decision, and whether or not she regrets it now.
"This is the book that I ranted about, that I turned down multi-million dollar offers for," explained Ward, holding a copy of her recently released title, The Wedding Contract. "My agent had gotten me an offer for a traditional deal, and they wanted two books. It was going to be a half-million dollar dollar [advance]. The reason I was considering it was I thought, 'Why don't we pool our resources? You wow me with your marketing, and I'll combine it with mine.' But the stuff that they gave me back was one of my own marketing plans that I'd pitched two years ago."
Ward turned down the deal, much to the criticism of people who thought her refusal to take the bird-in-the-hand approach was foolish, especially for a self-published author.
The Wedding Contract was released on May 11th, and by May 30th it had already sold to cover almost the full amount of the deal for that title. The word "justified" doesn't begin to cover it, as Ward would not have seen anything until the advance had been repaid, and after that would have received around 25% of her sales as royalties, which she would have had to share with her agent at typically fifteen percent.
"This book has already sold more than three-quarters of what they offered me, and it's been out for two weeks. And that's with me not really doing anything except announcing it to my fans. I had my release day stuff that I do, but I was thinking, 'They don't have anything to offer.' It's been two weeks, and I've played with the book price a little, but even at that lower price point it worked. If I had sold them all the rights, they would have made a lot more money."