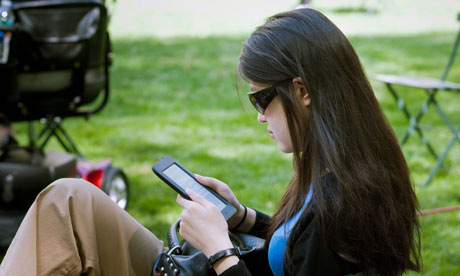 In yesterday's post on Amazon's new giveaway tool, there were some initial steps for ensuring the platform works for you as best it can. Here are some follow up steps to take to make sure you're getting the most from your efforts.
3. Speaking of Winners (and the losers, for that matter) – Make sure you're taking full advantage of the winner and loser messages on your giveaway. These are customized but still only about as long as a tweet. The winner's message can point him to your other books or remind him that you'd love a review after he's finished reading. The loser's message, on the other hand, is a fantastic place to say, "You didn't win? I'm sorry! Send me an email at this account and I'll give you a code for the ebook!" You can provide the loser with an ebook in any format you wish, from free to paid, but remembering that simply using his email address to "gift" him the ebook from Amazon will cost you less than the price of your print book and will increase your ebook ranking.
4. It Doesn't Have to Be Your Book – The best part of this tool is that you can give away anything that Amazon has included in the platform, even if it's not yours. You're able to find an inexpensive (or expensive, for that matter) item that might go along with your book and offer that instead. Valentine's Day coming up? Host a giveaway for chocolates, but be sure to mention your romance titles in your winner and loser messages. You wrote a YA thriller about a kid on the run from the mob who ends up hiding out in a vast wilderness? Offer a giveaway of a camping or survival-related item. Just be sure to leverage it with your messages.
5. The Roundabout Giveaway – Critics of Amazon's tool have said it doesn't result in what authors really need, and that's email addresses or contact info and traffic to their websites. Why do authors need that? Because it helps them market their subsequent titles and increase their searchability. But one option some users have already used successfully is to create their giveaways and have the tweets lead to their own websites where the actual giveaway link is located. This only adds one more click-step to the process, but brings fresh eyes to your website.
The most important thing to remember about any kind of tool you use for book promotion is that nothing is going to work like magic. All forms of promotion require effort on the part of the author, coupled with genuine, meaningful engagement with readers.

Mercy Pilkington is a Senior Editor for Good e-Reader. She is also the CEO and founder of a hybrid publishing and consulting company.