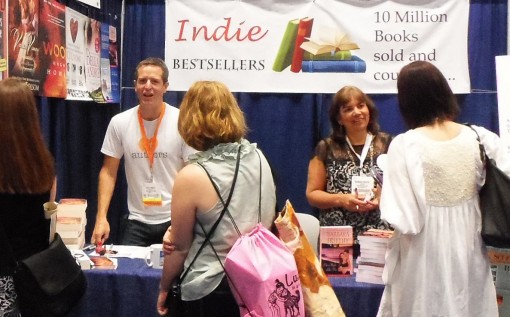 There are a few groups out there that claim to be the voice of advocacy and support for authors. Chief among them is the Author's Guild, an organization that actively works to block self-published authors from its inner sanctum by imposing hefty sales requirements before indie authors can join, thus making them a retailer's guild, rather than an author's guild. There's also the newly formed Author's Alliance, although their noble cause of furthering open access is more appropriate for non-fiction authors of academic publishing. In an interesting aside, I do wish to point out that I cannot get behind any group that doesn't move the apostrophe to reflect that they represent the plural of "author."
Before this rant goes any further, I would like to point out that the Alliance of Independent Authors and the Writer's Guild (again with the singular possessive, but I digress) do great work for their members, but both have their limitations and their highly specific mission goals. This is the very reason that self-publishing success story and vocal champion for indie authors Hugh Howey has suggested the formation of an actual union for indie authors.
Well, that and the fact that a lot of people seem to have a lot to say about the battle between Amazon and Hachette, and that those who support the publisher don't actually know what they're talking about.
Howey published this POST on his website that explained some of the disillusionment behind these so-called advocacy groups that speak for authors without ever actually consulting authors. Howey summed it up best when he said this:
"Groups like the aforementioned SFWA have minimum requirements for membership. I think there should be maximum requirements for representation. That is, once your earnings hit a certain level, your rights are no longer the focus of the group. Those rights might align at times with the focus of the group, but it won't be an active concern.
"Why? Because labor unions shouldn't exist to win raises for the managers and the foremen. They sometimes devolve into this, and that's the beginning of the end of their usefulness. Our guild long ago subscribed to that philosophy. I like to think it happened unintentionally and innocently, bias building upon bias, closed rooms echoing, monocultures spreading. I think some of the people who have it all and are fighting for more aren't bad people; they just aren't exposed to enough dissenting opinions. Many of those fighting for Hachette have no clue what is happening in the publishing trenches right now. They've been in tents with generals for far too long."
Truer words in publishing haven't been spoken in a long time. The traditional industry is fighting with all its might and enlisting the help of entities that once had authors' interests at heart (note the placement of the apostrophe on the plural form of "author"), but who now cater to the powers that are still trying to hold court over the industry.
What does Howey want, and what do authors want?
They want to know that their voices will be heard, not just from the mouthpieces who have stepped in and claimed to speak on their behalf, and not just from the people whose job it is to ensure that the pockets are lined. There should not be requirements for membership in an authors' organization other than having written something. Writing and selling are two very different aspects of publishing, yet no one has stepped up and admitted owning the Author-Retailer's Guild. In order to know which entities are actively working on behalf of authors and readers alike, the powers that be must be replaced with organizations that actually work to further literature of every kind.
Mercy Pilkington is a Senior Editor for Good e-Reader. She is also the CEO and founder of a hybrid publishing and consulting company.