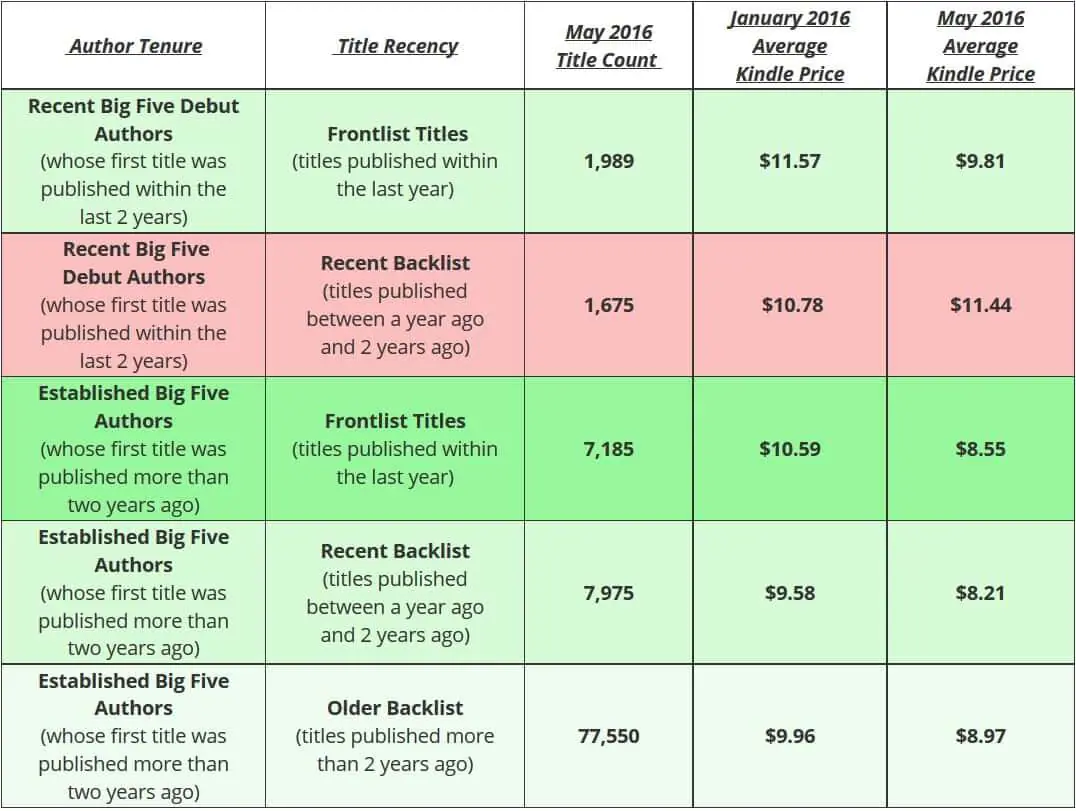 Major publishers are fed up with the constant decline of e-book sales and are doing something about it. They have lowered the price of a bestselling e-book by three dollars in most major markets and discounted debut authors to complete against indie authors.
When the Kindle was first released in 2007 it ushered in a new era for digital books. All of a sudden e-books were the hottest segment in publishing and within a few years they accounted for 21% to 24% of revenue for companies such as Penguin/Random House, Macmillan, Simon and Schuster, Harper Collins and Hachette.
One of the big reasons why e-books became so popular was because they were very cheap to buy. They were half the cost of a hardcover and cheaper than a paperback. Amazon became the juggernaut they are today because they sold digital content cheaper than anyone else, because they were willing to take a loss in order to drive sales to their Kindle e-readers.
In 2015 all of the publishers contracts were up for renewal and they decided they wanted more control over the price of e-books. They no longer wanted Amazon to dictate the consumer prices and they wanted to charge more money now that the digital format had matured.
Publishers never anticipated that driving up the cost of an e-book would result in a severe decrease in sales. The Association of American Publishers said that in 2015 e-book sales declined 11% and Nielsen reported that it was closer to 4%.
I think publishers started to realize that it was price that was driving away readers to either give up on the format completely and go back their local bookstore. Chapters Indigo, the largest book chain in Canada reported that in 2015 the company increased their revenue by over 12.5% and Waterstones profits have been boosted by a revival in physical book sales.
All over the world publishers have begun to lower the price of e-books in 2016. In the United States the average price of a Big Five e-book title dropped from $10.31 in January 2016 to $8.67 in April. If you are a fan of an established author, their older titles now cost $2.50 less. In Germany e-books now cost 5.9% less on average than in 2015. The standard e-book now costs €6.60 (US$7.48) instead of €7.01 (US$7.95).  Meanwhile in the Netherlands the average price of a bestseller has decreased by over 5% and in Brazil they have fallen 3-5%.
Amazon is the largest e-book retailer in the world and the most of the revenue that publishers derive from digital sales, stem from Amazon. The e-book boom was driven by Amazon and they know how to price things so they can sell as many copies as possible. Amazon has trained us to pay $9.99 for a new e-book by a bestselling author, but when publishers drove the cost up to $16.99, people revolted. On one hand I am glad to see e-books coming down in price again, but another part of me just wants Amazon to have full control again.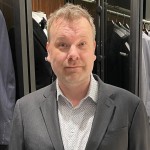 Michael Kozlowski has written about audiobooks and e-readers for the past twelve years. Newspapers and websites such as the CBC, CNET, Engadget, Huffington Post and the New York Times have picked up his articles. He Lives in Vancouver, British Columbia, Canada.