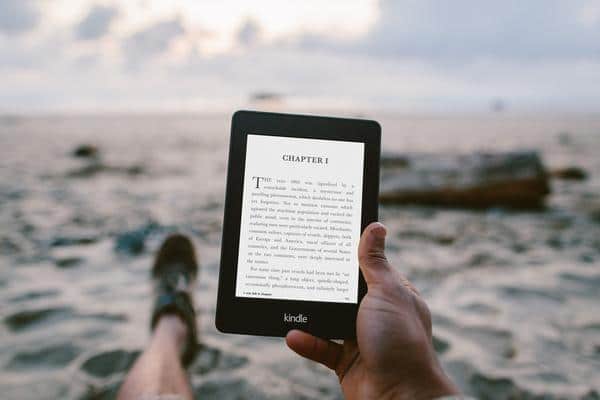 The e-book industry is currently trending downwards and 2015 was the first year that everyone has acknowledged it. With the overall decline in e-book sales print has been enjoying a resurgence.
Why are e-book sales falling? The big 5 publishers, which includes Penguin/Random House, Macmillan, Simon and Schuster, Harper Collins and Hachette have implemented a new pricing mechanism that has seen the price of e-books increase from $9.99 to $14.99. Many people have lamented they are buying less because of the high prices.
One of the ways that we can gauge how the e-book market is to take a look at the financial reports that major publishers release. In November 2015 HarperCollins announced the latest quarterly results and they said that e-books represented 20% of their revenue, which amounted to $82 million. Last year, in the exact same quarter e-books accounted for 22% of their revenue  and generated $89 million.
Meanwhile Simon and  Schuster reported that e-book sales represented 20.4% of total revenue down from 25.1% in last year's third quarter, while all digital sales accounted for 24.8% compared to 28.3% in 2014. CEO Carolyn Reidy said she is not concerned yet about the drop in e-book sales, noting that part of the decline is due to product mix as well as fewer people buying e-reader devices for the first time. She said S&S analysis doesn't indicated that higher e-book prices are behind the e-book decline.
Penguin Random House and Hachette have also reported that e-book sales have fallen on average by 5% every quarter in 2015.
The Association of American Publishers released a number of data reports this year that verify that e-book sales have been declining all year long. During the summer they proclaimed that in the  first three months of 2015 e-book sales plummeted 7.5% from the same period last year. In December 2015 they did their annul wrap-up and reported the entire industry declined 11%,  with YA falling a staggering 44.5% from the same period in 2014.
One of the big problems with e-books is when customers are buying them, the amount of people who read them are decreasing dramatically. Kobo recently dived deep into global reading behavior and analyzed the data.  They found that 60% of e-books that are purchased from their complete line of apps, e-readers, tablets and via the web are never opened. Interestingly, the more expensive the book was, the more likely the reader would at least start it.
Jellybooks is a young startup and they have developed e-book tracking software that users opt into getting their reading habits tracked in exchange for free or discounted items. Over 100 publishers are now using their API for their own e-book library, including Harlequin, which uses the code for free romance novels from their new loyalty program.
Jellybooks has found that 40% to 45% of e-books never get opened across the board, but certain genres tend to fluctuate. Some books glue readers to the page with completion rates at 70 to 90%—well above the norm—whereas, for other books, it might be 20 to 40%. Readers are generally more likely to finish a plot-driven genre novel than they are a literary one.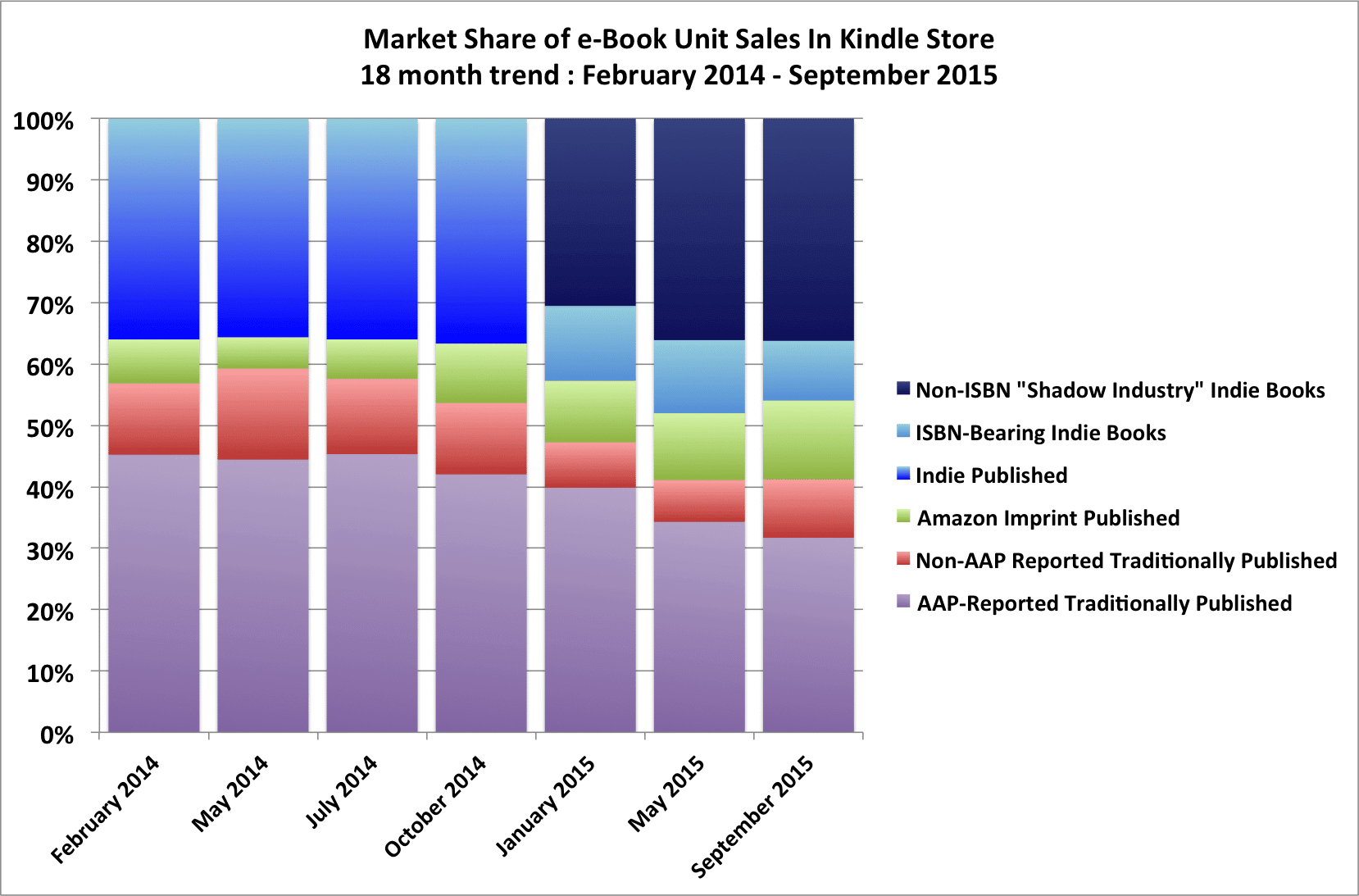 Obviously you cannot dispute the data that e-book sales are declining from major and small publishing houses in the United States.  One of the segments that are capitalizing on this is indie authors, but these e-books do not have ISBN numbers so it is very hard to track sales data.
One of the companies that dives deep into the sales of indie author books is Author Earnings. In their latest report they stated that  generally, the traditionally published e-book costs twice as much as an indie title ($12.99 on a traditional new release versus $5.99 for an indie new release (depending on genre, of course).) The writer earns significantly less of that $12.99 than they would if the book were published indie at the lower price. (The traditional writer, with an agent, will earn $2.76. The indie writer pricing at $5.99 will earn $4.19, making $1.43 more per book and selling more copies without advertising or marketing changes. Just the price change.)
Sadly, it is almost impossible to accurately determine how many indie books are sold on a yearly basis, but it is a drop in the bucket compared to the authors who are published by a well known company.
Wrap up
There are many companies that are heavily involved in the e-book sector that have went out of business over the course of the last year. Sony killed off their consumer e-reader division and abandoned the Reader Store in every country, but Japan. Diesel eBooks,Oyster, Entitle, Txtr, Blinkbox Books and others have all closed up shop because e-books are no longer profitable.
In a few short years most digital bookstores will be out of business and Amazon and Kobo will likely be the only players left standing.  The only digital bookstores that will survive will be companies offering both hardware/software solutions to encapsulate people into their walled gardens.  The destruction of the digital book market has already been set in motion and nothing will stop from the industry from collapsing.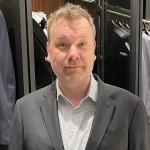 Michael Kozlowski has written about audiobooks and e-readers for the past twelve years. Newspapers and websites such as the CBC, CNET, Engadget, Huffington Post and the New York Times have picked up his articles. He Lives in Vancouver, British Columbia, Canada.