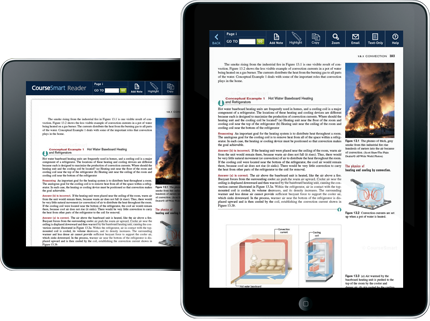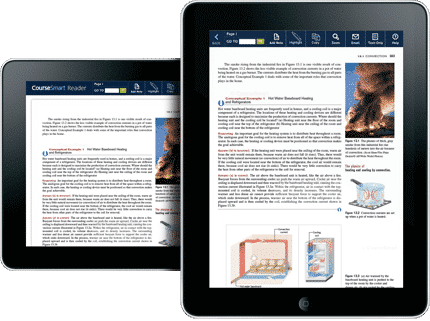 One of the key factors that educational stakeholders often cite as a source of major concern for a digital classroom is how to effectively measure student outcomes and mastery. Despite the prevalence of computer-based testing around the world, online or digital learning still leaves some administrators with more questions than answers.
Today, one of the world's largest developers of digital educational content revealed the results of an independent study on the effectiveness of its CourseSmart platform in a white paper entitled, "Evaluating How the CourseSmart Engagement Index Predicts Student Course Outcome."
"My analyses of these data show that the CourseSmart Engagement Index is a powerful predictor of student course grades and that the Index can serve as an effective barometer to help faculty evaluate how students are performing in their courses" said Reynol Junco, Associate Professor of Library Science at Purdue University, and Fellow at Berkman Center for Internet & Society, Harvard University, in a press release. "Previous research has shown that time spent reading course materials is a strong predictor of student success; however, it is difficult for instructors to evaluate exactly how much their students are reading since asking them directly often does not yield effective information. The CourseSmart Engagement Index can show instructors how much students are reading in real-time in order toplan appropriate interventions."
At last year's EDUCAUSE conference, CourseSmart first unveiled its CourseSmart Analytics platform, as well as shared the initial numbers of participation in the pilot program. Over 3,700 students, 76 faculty members, and 26 administrators tested the product during the spring 2013 term, and Junco compiled his research from that program. This research defined CourseSmart's effectiveness as:
The CourseSmart Engagement Index is a transparent, unobtrusive, and effective barometer for student progress,
The CourseSmart Engagement Index is a readily-available and easy-to-access indicator of student reading,
Faculty can use the CourseSmart Engagement Index as an efficient method for formative assessment, and
Despite a student's prior academic ability, with CourseSmart Analytics and the CourseSmart Engagement Index, a course instructor can have an unobtrusive, real-time method to identify students at risk of academic failure that is not tied to student activity on a Learning Content Management System.
The results of the survey and its data can be found at CourseSmart.com.
Mercy Pilkington is a Senior Editor for Good e-Reader. She is also the CEO and founder of a hybrid publishing and consulting company.