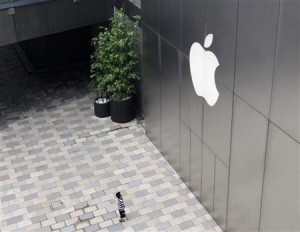 Apple is still waiting for the final decision from Judge Denise Cote in the ebook price fixing scandal, entered into with five of the then-Big Six publishers in order to drive out some of Amazon's market share. While the publishers settled out of court, Apple wasn't so lucky. The final damages in the suit–which certain provisions under the law could cause to come in at almost $900 million–have yet to be determined, and Apple's legal battles have been lengthy during this now four-year-old process.
But new plaintiffs have now announced that they're coming on board to recover some of the damage done to their businesses due to Apple's push for agency pricing over the wholesale model. A 2013 suit filed by Australian ebook retailer DNAML was the beginning, but it has now been joined by the owners of the Diesel ebookstore and Abbey House Media. All three of the plaintiffs are sharing the same attorneys and expect their cases to become one case against Apple.
The crux of this latest suit is similar–nay, almost identical–in wording to other documents in the case, all of which allege that Apple's actions caused these companies to no longer be able to compete in the industry. Unfortunately for Apple, these three plaintiffs have been able to demonstrate profits and constant growth among their catalogs of titles and their customers bases leading up to the collusion. They specifically cite the inability to discount and bundle titles together as a customer incentive, one of the features of bookselling that changed for Amazon during the switch to agency pricing.
Mercy Pilkington is a Senior Editor for Good e-Reader. She is also the CEO and founder of a hybrid publishing and consulting company.