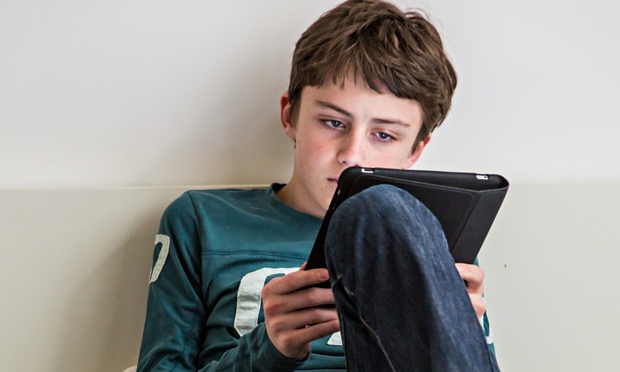 Having been a teacher of at-risk high school students, I'm going to go out on a limb and declare a recent innovation by two teachers from New Zealand to be the most game-changing application of publishing in 2015, if not in the entire age of digital publishing. What's so astounding about their project, Off the Page?
Have you ever looked at an illiterate twenty-year-old with neck tattoos and handed him a book with a cartoon puppy on the cover, then expected him to learn to read with it? It doesn't usually end well, and that's a tragedy that two teachers have set out to change.
Rosemary Emery and Anne Russell didn't venture into digital publishing because they were frustrated authors who couldn't get any respect from the gatekeepers in the traditional industry. They began Off the Page because they were frustrated teachers who were fed up with the inappropriate titles that the industry continues to make available to entire populations of readers who don't have the same capacity for reading that mainstream students do.
In their case, Emery and Russell have worked in special education in some way for most of their adult lives, but were tired of the childish content and juvenile layout of books for special needs students, specifically autistic and learning disabled students. Those particular learning obstacles are so misunderstood by so many people, including "industry experts" who continue to churn out ridiculous titles with preschool-aged themes. Just because the student's reading functionality isn't the same as that of his peers doesn't mean his interests aren't the same; this prompted the teachers to write their own content. One of the currently free titles on their website is an ebook about skim boarding (similar to body surfing) that is still written at a grade level for lower ability readers while maintaining a higher interest level.
Good e-Reader first wrote about the benefits of ebooks and ereaders for learning disabled and special needs students back in 2010 when the Kindle first appeared on the scene. So why hasn't the educational publishing industry caught up and produced inexpensive titles that address this specific problem?
Emery and Russell are completely accurate in their assessment that there's just no money to be made in this type of publishing, so the industry basically doesn't bother. Writing niche ebooks that address a specific issue like this has taken up a lot of their time and personal investment, but it's provided them with classroom tools that actually work for their students. As successes like theirs reach higher levels in education ministries and government committees, hopefully more publishers will get on board and produce digital titles that actually help students learn.
Mercy Pilkington is a Senior Editor for Good e-Reader. She is also the CEO and founder of a hybrid publishing and consulting company.