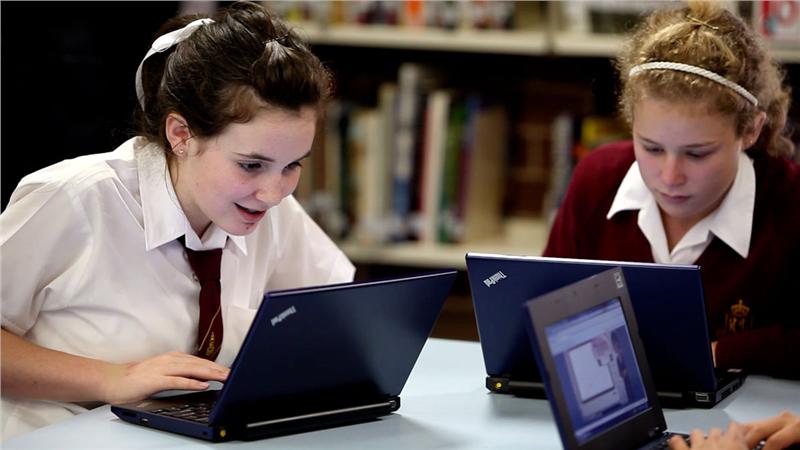 Any time a library can report an increase in circulation, patron engagement, offered services, and catalog content, it's a cause for celebration. Libraries as vital parts of healthy communities are in a constant state of defense, so growth in the sector is good to hear. But when the libraries in question are school libraries who cater to the needs of emerging readers (and future voters who will determine the strength of public libraries down the road), it's even better.
OverDrive, one of the world's leading providers of digital content to public and academic libraries, released news yesterday of record growth of its ebook catalog.
"As of January 1, 2015, nearly 12,000 schools and districts have incorporated the OverDrive service into their curriculum and library plans, a 50% increase over the same time last year. OverDrive now works with K-12 partners in 38 countries, with 10 countries added to their global network in 2014."
eBook adoption in school libraries stands to result in a significant savings for both public and private centers' budgets, given the typically lower cost of titles and the elimination of damaged copies. One of the chief complaints in school adoption of digital titles, though, has been lack of content from publishers, a factor that OverDrive has worked hard to eliminate.
"OverDrive's school eBook catalog has also reached record size, with 24% growth over the last year, adding more than 100,000 new titles and bringing the total digital catalog available to schools to more than 2 million titles. Audiobook availability has increased 15%, with more than 5,500 new titles available to school partners through OverDrive…In addition, the 2014 acquisition of Teacher's Notebook has given K-12 partners access to teacher-created curriculum materials from more than 500,000 educators.
One of the most exciting parts of the announcement is the seamless incorporation of audio narration with digital titles, a factor that has been proven to increase not only comprehension and reading levels in students who utilize it, but also to play a key role in fostering reading self-selected texts for pleasure.
"In 2014, OverDrive also introduced Narrated eBooks, a feature that provides a single eBook file synchronized with audio. Publishers supplied hundreds of popular children's titles in this new format, which are now available for schools and libraries."
With a 234% increase in new visitors to the OverDrive site (over 2 million year-over-year), and 6.26 million visits to the school digital content website in 2014 alone (an increase of 276% over the previous year), K12 academic libraries are finally making solid headway into digital adoption.
Mercy Pilkington is a Senior Editor for Good e-Reader. She is also the CEO and founder of a hybrid publishing and consulting company.