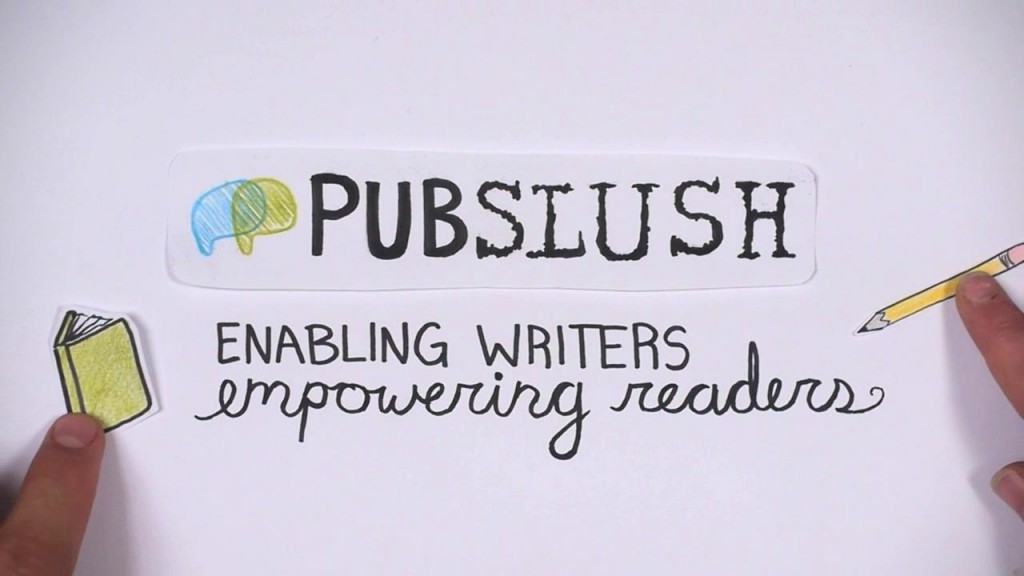 Crowdfunding has become a widely popular method for startups to secure the funding they need to launch their conceptual services or products while generating much-needed buzz about their pending product. A small number of diverse platforms have begun bringing the same support structure to books, including Pubslush, whose founder Amanda Barbara spoke to Good e-Reader about the growing popularity of readers being invested in a book from the beginning.
"What makes us so very different from some of the other crowdfunding platforms out there is not just that we're 'books only' and that we're trying to create a community where authors, readers, publishers, and industry professionals interact, but the best thing about us is that we offer small funding, letting authors set a minimum and a maximum goal. Every little bit helps an author, but about 95% of our authors are going to publish no matter what. It enables them to test the market pre-publication and create a buzz."
One feature that instantly sets Pubslush apart from the typical crowdfunding model is the buy button: "Once an author has been successful and the campaign is over, on a lot of other crowdfunding sites the person never comes back. They receive their money and they walk out the door. With Pubslush, however, we keep the book live on our site and readers can still comment and we switch the support button to a buy button, and we drive traffic over to Amazon when they book is available for sale. It creates a community and lets our authors continue to have a presence on Pubslush."
Pubslush goes on to support the authors once the book is live, assisting with all-important marketing and promotion, keeping readers engaged through book interaction, personalization and education, and more. And unlike some crowdfunding sites, Pubslush has one of the lowest percentages among the similar platforms in terms of what portion of donations go to keeping the site running. While other platforms like Kickstarter and IndieGoGo might have a much larger reach, Pubslush steers itself towards readers who want to specifically support a book instead of letting an author's campaign get lost among the various offerings.
"Crowdfunding is all about driving traffic to your book," continued Barbara, "so whether you're one of 200,000 projects going on at Kickstarter or you're on Pubslush, you're going to be responsible for raising your own funds. Working with a company like us lets you have dedicated followers in place."
The site recently launched two new versions of the process, Pubslush Pro and Pubslush Custom, along with a new blog which went live this week.
"Readers do enjoy being a part of the discovery process, they like that they were able to fund a book and bring it to life. If the author is really diligent about keeping the reader a part of the process, you see the excitement."