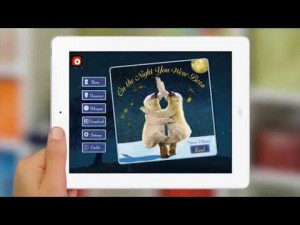 Now that school is out for most of the country, there's a honeymoon period of sorts in which many kids don't have to get up early and can watch as much TV as humanly possible. But somewhere along the way, parents look at their kids–whose bodies seem to have actually fused to the couch–and want them to spend a little time engaged in something else.
Summer reading programs offer incentives to readers, like the ones offered each year by Scholastic and Barnes and Noble. These programs offer live and virtual participation, as well as encourage print and digital reading for a wide variety of age groups and reading levels. Local libraries are often involved in either one of those two events, or in staging their own similar programs.
At this year's BookExpo event, two companies were featuring their children's ebook subscription services. FarFaria and Stories Alive both offer a platform for tablet-based content with engaging and purposeful bones features. In both cases, the enhancements to the text are not simply "bells and whistles" for the sake of piling on the technology. Both platforms offer read-aloud narration at different lower levels, along with text highlighting to bring the focus to the words. The stories also include the ability to download the content, including audio, for offline reading.
"We have a new interface called Stories Alive. We have 170 books, and we add one a week," explained Umesh Shukla of Auryn. "This keeps the same notion of how to get the kids into the story, plus extras to make them keep reading."
The functionality of the titles include little details for readers, such as the small calendar on the kitchen wall within the book Crazy Hair Day changes each time the reader opens it to reflect that real day and date; a blank page within the story is designed for the reader to draw a picture, and when they turn the page, their drawings are on the bulletin board at the back of the classroom. These easter eggs within each story are all designed with the purposeful intention of helping the reader engage with the content.
Incorporated games and features also give the kids reasons to keep turning the pages, but a built-in functionality prevents kids from simply flipping through the pages to get to the fun add-ons by requiring them to interact for a certain amount of time on each page before it changes.One of the exciting new functions of children's app books from companies like these is the ability that lets parents purchase a title for a family tablet, while still establishing multiple readers of the book. That means different members of the household can find these features or unlock games without "spoiling" the rest of the book.
Mercy Pilkington is a Senior Editor for Good e-Reader. She is also the CEO and founder of a hybrid publishing and consulting company.