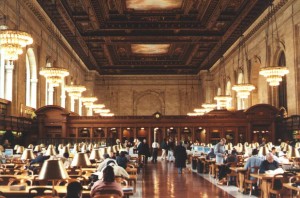 As US publishers and libraries still struggle to create a mutually beneficial yet fluid ebook lending model, Swedish company Atingo thinks they have the solution, one that has worked in several thousands public and school libraries in both Sweden and the UK. By recognizing ebooks not as a commodity that can be bought, sold, and consumed, but rather as a service item with pricing structures to go along with it, Atingo feels they have brought a whole new perspective on ebook lending, one that can and should work around the world.
According to a guest post by Jonas Lennermo for Publishing Perspectives,"Publishers look at e-lending as a threat to their business, arguing that it might cannibalize print sales or even block the rise of a commercial ebook market altogether. Libraries on the other hand, may lose their role altogether if they lose access to ebooks. The only thing that is bigger than their mutual fear, is the mutual opportunity for collaboration."
Atingo serves as an interface between libraries and publishers, allowing publishers the freedom to price their ebooks as they see fit for library consumption. For their part, libraries know that they are providing up-to-date and sought after digital content to their patrons without having to direct them to a third part site for lending.
Where Lennermo's model might not take hold in markets like that in the US library arena is in his belief that both publishers and libraries are so small that they need each other. While companies like OverDrive have conducted studies that prove the benefits of library lending–especially in terms of book sales, sequel sales, and patron loyalty to authors–the US publishing model has long been criticized as being slow to adapt and reluctantly incorporating new technology. Publishers as of yet are working to adopt ebook lending on a larger scale, but have not wholly embraced it across the board.
Mercy Pilkington is a Senior Editor for Good e-Reader. She is also the CEO and founder of a hybrid publishing and consulting company.