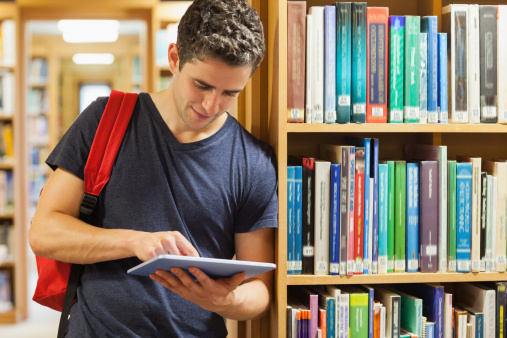 It is that time of the year again when parents and students buy their supplies for the upcoming school year. With tablets being in vogue, these no doubt have superseded laptop and notebook devices as the preferred choice of mobile computing devices. However, with tablet devices that are to be used by the student community, it is perhaps those that come with an attached keyboard that might be better suited. The description of some of the tablet devices (both standalone as well as those with an attached keypad) can help consumers make a choice that fits their educational needs.
For the Budget-Conscious Segment:
Google Nexus 7
The new Nexus 7 is thinner, lighter, and a more powerful (.5GHz Qualcomm Snapdragon S4 Pro CPU/2 GB RAM) device than the original Nexus 7. The 7 inch display is brighter and more spectacular (1,920 x 1,200 display) than before. On-board storage can be either 16 or 32 GB, with Android 4.3 Jelly Bean providing the OS support. It is at a convenient $230 starting price.
The reason why it's mentioned here is that it is compact, handy, portable, and powerful, while still being quite cheap.
Kindle Fire HD 7
The Kindle Fire HD 7 is another tablet that is light on the hands as well as the pocket. The display is among the best out there and is backed by one of the most well stocked web stores, offering one of the best collections of ebooks, which can be important for use in the education environment. However, the tablet is too closely tied to the Amazon store front and this can be its biggest or worst credential depending on which side of the fence you're on. Prices start at just $160, and are available in memory size options of 16 and 32 GB.
For the Mid-Range Segment:
Samsung Galaxy Note 8.0
Price might not be the biggest benefit of the Galaxy Note 8.0, though it makes up for that in other areas. These include the S Pen stylus that it comes with it, which will allow for some serious note taking, something that should come extremely handy for students. These notes can also be easily shared or stored in the cloud for later reference. It's thin and light, which along with the size makes it just perfect for stylus operations. With an Exynos 1.6 GHz Quad-Core mated to a 2 GB RAM, users can expect top notch performance. The pixel-rich (1280 x 800) display also makes for easy comprehension. However, it doesn't come cheap, priced as it is at $400 for the base version. The Note 10.1 version is slightly more bulky and more pricey.
Apple iPad/iPad Mini
These two tablet devices perhaps have the highest appeal among consumers. To begin with, there are plenty of educational apps, course materials, lectures, magazines, books, and more that can make the Apple tablets great devices. The only factor to consider here is the screen size, available as these are in two size options of 9.7 and 7.9 inch. Also, being Apple devices, factors such as performance and quality should beof little concern. However, with there being a new and improved iPad 5 and iPad Mini 2 coming soon, not everyone might feel comfortable enough to invest in a device that's sure to become outdated soon. The iPad and iPad Mini range start at $499 and $329 respectively.
Kindle Fire HD 8.9
Qualities in its favor include a nice 1080p display, decent levels of performance along with the backing of the Amazon store. However, as has already been stated, the last point would mean remaining stuck with only the Amazon app and ebook store. Price starts at $399 and it is available in memory size options of 16 and 32 GB.
HP SlateBook X2
Here is a tablet with a nice 1080p display, together with great performance brought about by a Tegra 4 chip which makes for a very compelling choice in the mid-range segment, more so for Android addicts. A strong point with the tablet is its battery life which can easily be the best out there. This is aided by the extended battery life brought about by the separate battery unit attached to the keypad which should allow the students to make the best of the device without running out of charge. The added keypad unit should also appeal to those who have to type a lot. The keypad unit also houses quite a few extra ports which make for additional connectivity options.
To be available in both 16, 32 and 64 GB variant, the range starts at a decent $479 for the base version which includes the keypad dock.
HP Envy X2
Here is another tablet that is a lot like the SlateBook X2 but runs the Windows 8 operating system. As expected, battery life is big in the Envy X2 thanks to the twin battery units fitted inside the tablet and keypad unit of the device. However, in what can be considered to be the biggest bane of the device, it has an Atom dual core heart which hampers performance. While the tablet would suffice for most operations, performance fans will no doubt be disappointed. The device otherwise is light and quite handy. Onboard storage options include 64 and 128 GB with prices starting at $600.
Money is No Object:

Surface Pro
Here is a tablet that can be as good as any ultrabook out there. Sure, it's a bit heavy both on your arms and your pocket, but it's able to make up for those with its superb performance thanks to an Intel Core i5 heart and exemplary built quality. The device also includes a stylus and is available in memory size options of 64 and 128 GB. However, the biggest concern with the tablet is its paltry battery life of only about 4 hours.
Meanwhile, Microsoft has also been trying to entice the student community with its Surface RT device by offering hefty discounts, though the lack of quality apps seriously inhibits its acceptance among students.
Samsung ATIV Smart PC
Here is a hybrid tablet device with ultrabook like performance. It can satisfy even the most ardent of performance fans with its 1.8 GHz Intel Core i5-3337U processor and 4 GB of RAM combination. The device includes a stylus while the hard keyboard (unlike the Surface Pro keypad) allows for convenient data entry. However, the device continues to be dogged by battery life issues, which lasts no longer than 7 hours. If that is not enough, it's not cheap either, priced as it is at $1,200 for the base model.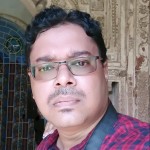 With a keen interest in tech, I make it a point to keep myself updated on the latest developments in technology and gadgets. That includes smartphones or tablet devices but stretches to even AI and self-driven automobiles, the latter being my latest fad.