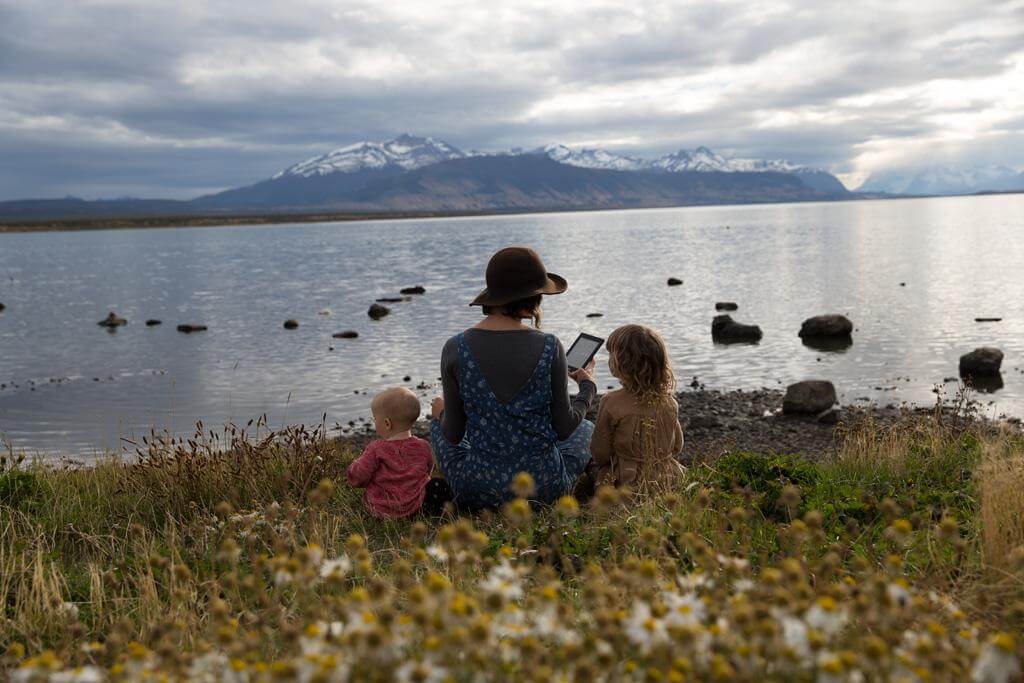 e-Reader innovation has ground to a halt and no new technology has been developed since 2013. This was the worst year on record in terms of overall sales. Many analysts have proclaimed that only 9 million units have shipped this year, which is a decrease from the 12 million dedicated e-ink devices were sold in 2014 and a far cry from 20 million units that were sold in 2011.
The e-reader industry is crashing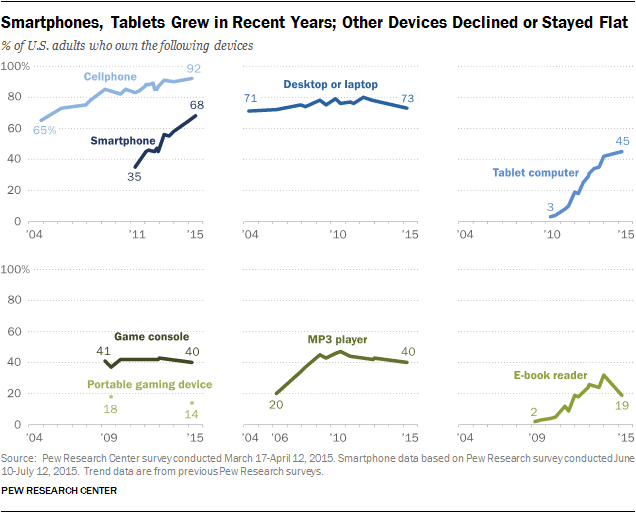 There are many reasons why major companies like Amazon and Barnes and Noble only shipped one new e-reader this year and Kobo debuted two new models. It is the same reason why there were no new 13.3 inch e-readers in 2015, although Onyx and Pocketbook both teased they had one in development, but they are nowhere to be found.
I think the main reason why the e-reader industry is in a state of decline is due to the market becoming super saturated between 2009 to 2012. Basically anyone who wanted an e-reader went out and bought one during that time frame.  There is little reason to invest in a new model every year, because there is no quantum leaps in technology, its been utterly stagnant.
The second reason is primarily attributed to e-Reader ownership hitting an all time low. Pew Research conducted a study and found 19% of adults reported owning an e-reader, such as a Kindle or Nook.This is a sizable drop from early 2014, when 32% of adults owned this type of device. It seems as though people have shelved their readers and switched to smartphones and tablets.
Pew found that 45% of U.S. adults own a tablet – a substantial increase since they began measuring tablet ownership in 2010. Then, only 4% of adults in the U.S. were tablet owners. They also stated that 68% of adults now have a smartphone, nearly double from 2011 when only 35% of adults had a smartphone.
The Wall Street Journal also reported this summer that the smartphone continued to be the most adopted piece of technology to read e-books. Their premise derived from a recent Nielsen survey of 2,000 people who found  54% of e-book buyers said they used smartphones to read their books at least some of the time, which is a 24% increase from 2012.
There are only a few e-reader companies left standing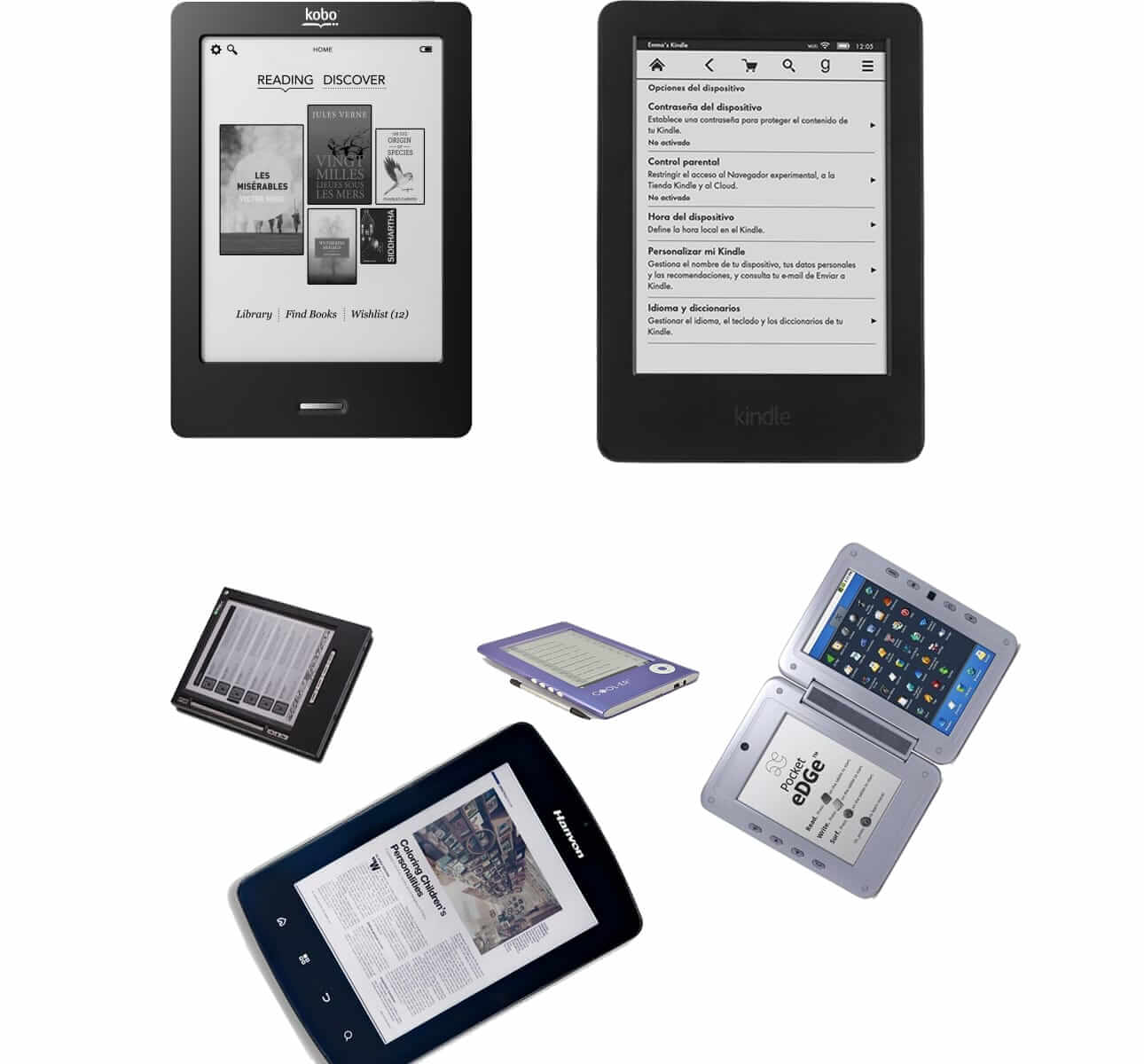 When Good e-Reader first started reporting on the rise of e-readers and e-books in 2008, the world was great. Within a few short years there were dozens of e-reader and e-paper companies looking to make their mark on the industry.
In 2015 there are only a few companies left standing. The only company who is active in e-paper is E-Ink Holdings.  Pixel QI, LG and Bridgestone all abandoned their e-paper ambitions a few years ago due the perceived lack of demand.  Meanwhile in the e-reader sector dozens of companies went out of business in the last few years, such as Cool-ER, Entourage, Hanvon, iRex, Greenbook, Spring Design, Kyobo and dozens of others.
There are only two major companies left standing in the e-reader space and against all odds they have managed to flourish.. Amazon has the largest market share and they account for 75% of all e-books sold in the US, while in the UK the figure is closer to 95%.
The second major global player has to be Kobo. The company has been on an expanding rampage, trying to dominate markets before Amazon can swoop in. One of their biggest secrets to their success is getting their devices in bookstores, where their prospective customers are. Michael Tamblyn – CEO of Kobo told me on a few occasions that they focus on bookstores because their product seems more organic and wholesome, instead of being sold at a big box retailer, where technology is often cold and impersonal. 
What is an e-reader discussion without the Barnes and Noble Nook?  The company released a new waterproof e-reader this year, the first new model since 2013.
Barnes and Noble has lost money on the Nook aspect for the last four years straight. In total, they have lost over 1.2 billion dollars on having too much inventory and selling too few units. They thought they could solve this problem by contracting out the tablet design to Samsung.
The main problem with the largest bookstore chain in the United States is they utterly refuse to enter into new markets and sell digital content. This not only hurts them, but leaves some of their customers in a quagmire. For example, digital library distributor Overdrive sources their digital magazine collection and student newspapers from from Barnes and Noble. Because B&N only sells it in the US, it limits Overdrives capability to sell this kind of content in other markets. It also forces them to find another partner just to sell magazines in countries like Canada or the United Kingdom.
While Amazon and Kobo dominated the global stage, there are only a handful of key regional players that have any sort of sales record and established customer base.  One of the most well known is Tolino, which comprises of an alliance of telecom and tech companies that wanted to develop e-readers and open a digital bookstore to prevent Amazon from dominating the German market. Netherlands based Icarus has a fond place in geeks hearts because they were one of the first ones to develop open Android based e-readers, that allow you to install apps just like you would on a smartphone and tablet. Pocketbook tends to dominate Eastern Europe, while Energy Sistem does well in Spain and finally Onyx Boox who primarily focuses on the lucrative Chinese market.
2016 will be better
I am hoping there will be a number of new technologies that will debut in 2016, that will help revitalize the e-reader industry.
In June 2015 Freescale announced the IMX 7 dual core processor, which will be incorporated into most new e-readers in 2016. This chip was designed by both e Ink and Freescale.  It was chiefly developed to give you a better experience using Carta, Regal or Pearl screens, but was primarily made for whatever new e-paper tech e-ink comes out with in 2016.
E-Ink should also announce Regal 2 in 2016, which will work in conjunction with the new Freescale processor. It will finally make Android driven e-readers more viable because refreshing speed will be increased by a few hundred percent, which will make complex animations, such as animated page turns more viable. Look for this to be announced at SID Display Week.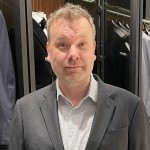 Michael Kozlowski has written about audiobooks and e-readers for the past twelve years. Newspapers and websites such as the CBC, CNET, Engadget, Huffington Post and the New York Times have picked up his articles. He Lives in Vancouver, British Columbia, Canada.