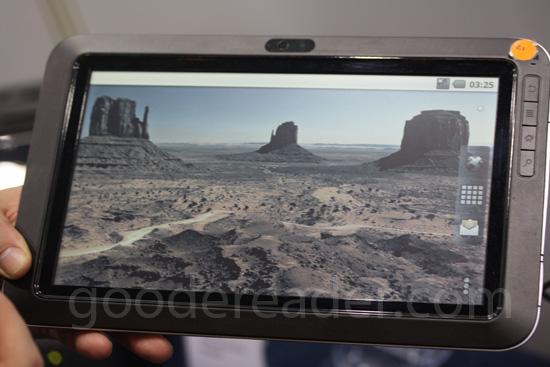 Pixel Qi first first established in 2008 by Mary Lou Jepson and her husband John Ryan took over the reigns as CEO in November 2012. Mary left the company in March of 2013 to become Head of Display Division at Google X. John followed her in September to become the Director Program Management at Google X. With a non-existent executive team and no display prospects for the future, for all sense and purposes, Pixel Qi is out of business.
The company designs liquid crystal displays (LCDs) that can be largely manufactured using the existing manufacturing infrastructure for conventional LCDs. The advantage of Pixel Qi displays over conventional LCDs is mainly that they can be set to operate under transflective mode and reflective mode, improving eye-comfort, power usage, and visibility under bright ambient light.
Pixel QI had some moderate success in the early years and shipped out 2.2 million devices using their technology. The Nation Ink Adam, Innoversal Lattic, Clover Systems Sunbook, Hydra-T3 and their biggest client ZTE released a single tablet using a Pixel QI Screen.
In 2012 3M invested heavily in the future of Pixel Qi and used their financial clout to influence the direction of the company away from consumer electronics to focusing on big business, military and government.
John Ryan, Former CEO of Pixel QI told me in early 2012 that "one of the first ways they will deploy their Pixel Qi technology is within the military and give soldiers a new way to receive mission data. If you look at your average paratrooper or ranger they are constantly receiving revised mission parameters and in harsh conditions like a dessert. Being in very bright environments or in the complete darkness is what the essence of Pixel QI is all about. Most military operations worldwide still employ maps and written communications, to receive updates to their mission parameters requires many steps and circumstances can change at any time. The plan is for soldiers to have heavily versatile tablets that last for weeks and are wired into mission control to receive new updates on the fly."
Did Pixel QI have any success with the military and was the 3M prompting to enter an untested market the right call? In hindsight Pixel QI never announced any formal contracts with the military, and the entire concept was apparently dead in the water.
The final nail in the coffin for Pixel QI was the loss of their existing fab, where all of the manufacturing was done. Floyd and Harris, an IT company in Budapest, outlined the last major setback in early June of 2013.
"We have been using Pixel Qi displays extensively in our UAV ground control stations and generic field service PCs with much success, so today's news hit us hard about Pixel Qi having to move its manufacturing base from their current subcontractor. Both one of our clients and the European Pixel Qi distributor has called us with the news, so I believe it must be true. Such moves may have very serious implications for the supply chain and the general availability of the only low power sunlight visible solution available for our systems." The company went on to say, "From what I heard so far, Chunghwa Picture Tubes (CPT) cannot offer their services to Pixel Qi anymore. Most of my sources tell me that the production quantities are still too low for them, but I couldn't substantiate this from primary sources. There were already some issues trying to get at least a single piece of the new 1280×800 type screen from them, but I was able to buy one eventually from the other EU distributor, Densitron. One contact at the time said that the first marketable production run of these new panels will only start in September, but again, there was no first hand information about this."
Within three months of the final loss to their manufacturing capabilities John Ryan, CEO fled to Google.
Currently nobody knows the exact status of Pixel QI. The executive team all fled, the main phone number for their headquarters in California is out of service, as is their satellite office in Texas. None of the email address I have gained over the the last five years are working anymore. This includes their entire executive team, IT department and press office. It was a fun ride Pixel QI, you will be missed.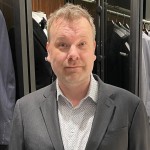 Michael Kozlowski has written about audiobooks and e-readers for the past twelve years. Newspapers and websites such as the CBC, CNET, Engadget, Huffington Post and the New York Times have picked up his articles. He Lives in Vancouver, British Columbia, Canada.