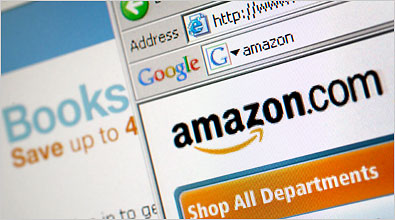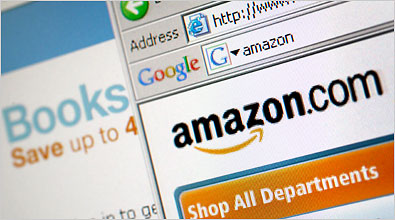 As most of the "Amazon Tax" battles have been resolved in the US, Amazon is facing criticism over its practices with publishers in Europe over VAT, or value added tax. VAT battles have waged over ebooks across Europe since the rise in popularity of digital reading, not just with Amazon but with ebooks in general. Some countries levy as much as a 20% tax on ebooks, declaring that they are akin to software downloads, rather than books.
An article in The Guardian showed that Amazon is offsetting that in a number of ways. First, the retailer based its European operation in Luxembourg, which only charges a 3% VAT; while consumers are still charged the 20% in the UK, Amazon only has to report three to the government. In order to help customers still be able to afford the convenience of ebooks, Amazon is incorporating into its publishing contracts that the publishers will discount the price of the books by the margin of difference in what consumers have to pay and what Amazon has to report.
Obviously, a number of publishers are upset about this and feel it's just another example of Amazon using its considerable status to make demands on the publishers; another contract term that has raised ire is the requirement that the publisher inform Amazon before offering its titles to another retailer at a lower price, despite the fact that this requirement is actually in accordance with a German law that requires all booksellers to sell each specific title at the same price throughout the country, including ebooks.
One thing that the article failed to comment on was the fact that Amazon is using these terms in its contracts to ensure that consumers are the ones to benefit. Certainly, it could be argued that Amazon simply wants to stay on top of the market, but as long as the consumers are the ones who receive the best price on books—rather than the profit lining the pockets of Amazon executives—is there really a harm in contracts of these kinds?
The publishers say, yes. The article points out a number of publishing executives who asked not to be named for fear of damaging their already precarious relationships with the global retail giant, all of whom believed that this was not about consumers, but simply about Amazon's desire to stay on top of the market and that they are only willing to comply with these terms out of fear that Amazon will drop them. Some publishers did point out that this could have potential implications for smaller and medium publishers who cannot afford to discount their titles so drastically.

Mercy Pilkington is a Senior Editor for Good e-Reader. She is also the CEO and founder of a hybrid publishing and consulting company.