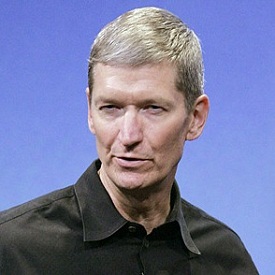 While consumers and industry watchers alike have spent a fair amount of time waiting eagerly to see how the ruling handed down against Apple for anti-trust violations would actually impact the publishing industry, the tech company has made a statement of its own asserting that the decision by Judge Denise Cote in the case brought against them by the Department of Justice is overly punitive and harsh. In fact, words like "draconian" have actually been tossed around.
According to a brief filed on behalf of Apple, "Plaintiffs' proposed injunction is a draconian and punitive intrusion into Apple's business, wildly out of proportion to any adjudicated wrongdoing or potential harm. Plaintiffs propose a sweeping and unprecedented injunction as a tool to empower the Government to regulate Apple's businesses and potentially affect Apple's business relationships with thousands of partners across several markets. Plaintiffs' overreaching proposal would establish a vague new compliance regime-applicable only to Apple-with intrusive oversight lasting for ten years, going far beyond the legal issues in this case, injuring competition and consumers, and violating basic principles of fairness and due process. The resulting cost of this relief–not only in dollars but also lost opportunities for American businesses and consumers–would be vast."
The brief actually went on to discuss a lesser-known point of the terms brought about by the DoJ, one which involves the ability of third party companies like Amazon or Barnes and Noble to sell ebooks through their iPad apps. And while the full amount of damages levied against Apple remains to be finalized as it pertains to anti-trust law, Apple maintains that its behavior in no way violated any of those laws.
The full brief from Apple can be found HERE.
Mercy Pilkington is a Senior Editor for Good e-Reader. She is also the CEO and founder of a hybrid publishing and consulting company.