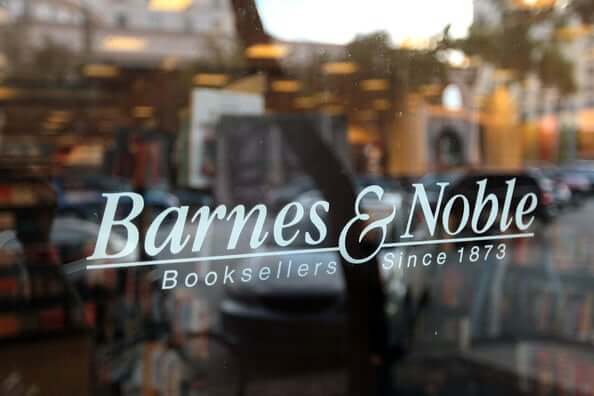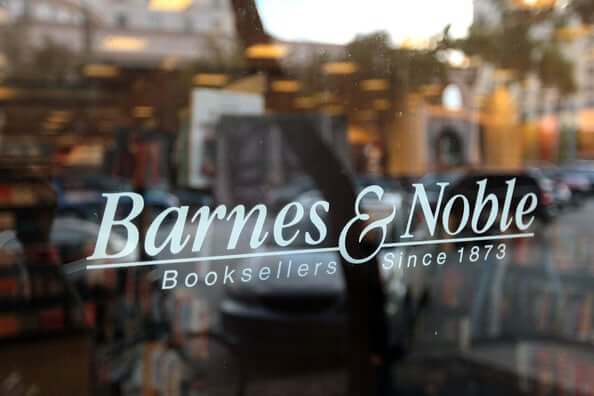 Barnes and Noble has just announced their latest financial results and things continue to look dire for the Nook. The bookseller generated $41 million for Nook branded hardware, accessories and e-books, but after expenses they ended up losing $7.9 million, which was an overall decline of 24.5% on the quarter.
In the last four years Nook revenue continues to dwindle. In their first few years of making e-readers and tablets, such as the Nook Color and Nook HD, they were making a profit of over $120 million a quarter. Within a few short years they were in the red, as competition from Amazon, Apple, Kobo, Google and other players eroded their market-share for selling digital content.
This year Barnes and Noble sought decrease the amount of money they have lost on the Nook with a series of cost cutting measures. They closed down the Nook App Store, Nook Video Store and Nook UK Store. The bookseller also closed down their Nook Research and Development offices in Santa Clara and Taipei, saving an additional $13 million.
Last quarter Barnes and Noble lost $11.9 million on the Nook and this quarter they only lost $7.9 million. So it looks like closing down those other departments are having a tangible effect.
[showhide type='pressrelease']Total sales for the first quarter were $913.9 million, declining 6.6% as compared to the prior year. Retail sales, which include Barnes & Noble stores and BN.com, declined 6.1% to $881.7 million for the quarter. Comparable store sales declined 6.0% for the quarter, softer than the Company's expectations, due in large part to lower traffic and the challenging retail environment. NOOK sales, which include digital content, devices and accessories, declined 24.5% to $41.0 million for the quarter.
Retail incurred an operating loss of $7.4 million during the quarter, which includes severance charges and consulting fees of $7.9 million resulting from Retail's cost reduction initiatives. NOOK incurred an operating loss of $14.0 million, which includes severance and transitional costs of $7.2 million related to the previously announced outsourcing of certain NOOK services and the closure of its California and Taiwan offices.
The consolidated first quarter net loss from continuing operations was $14.4 million, or $0.20 per share, as compared to a loss from continuing operations of $7.8 million, or $0.27 per share, in the prior year. Excluding the charges noted above, the consolidated first quarter net loss from continuing operations would have been $5.0 million, or $0.07 per share.
Retail generated EBITDA of $17.6 million, inclusive of the Retail charges noted above. Excluding the charges, Retail EBITDA would have been $25.5 million, a decline of $19.8 million versus the prior year, primarily as a result of the sales decrease.
NOOK EBITDA losses were $7.9 million, which includes the NOOK charges noted above. Excluding the charges, NOOK EBITDA losses would have been $0.7 million, improving $16.6 million as compared to a year ago, due primarily to the Company's cost rationalization efforts.
On a consolidated basis, the Company generated first quarter EBITDA of $9.6 million. Excluding the charges noted above, consolidated EBITDA would have been $24.7 million, or $3.2 million lower than the prior year.
Return of Capital
During the quarter, the Company returned $20.8 million in cash to its shareholders, including $11.1 million in dividends and $9.7 million through share repurchases. The Company acquired approximately 830,000 shares at an average price of $11.73 during the quarter under its share repurchase program.
Outlook
The Company remains focused on executing its previously announced strategic initiatives to increase sales and reduce expenses. Given the softer than expected sales results to date, and the expected continuation of the challenging retail environment, the Company now expects fiscal 2017 comparable store sales to decline in the low single digits.
Although the Company is reducing its comparable store sales expectations, through its expense reduction initiatives, it continues to expect full year consolidated EBITDA to be in a range of $200 million to $250 million. Retail EBITDA is expected to be in a range of $240 million to $280 million, excluding the impact of any charges related to its cost reduction initiatives and costs associated with the recent CEO departure. NOOK EBITDA losses are expected to decline to a range of $30 million to $40 million, including previously announced transitional costs.
[/showhide]
Michael Kozlowski is the Editor in Chief of Good e-Reader. He has been writing about audiobooks and e-readers for the past ten years. His articles have been picked up by major and local news sources and websites such as the CBC, CNET, Engadget, Huffington Post and the New York Times.