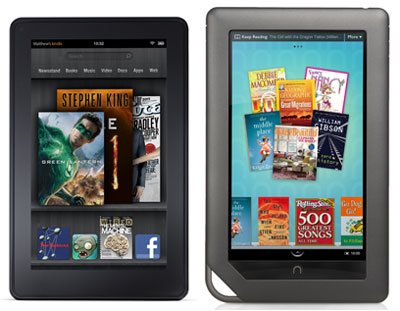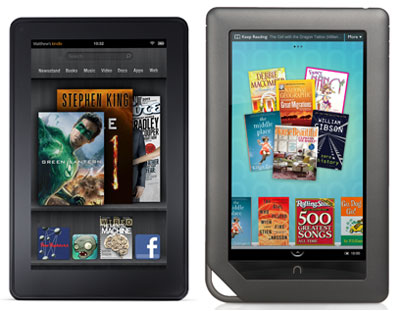 After the announcement last week that the upcoming Kindle Fire tablet will come with one hundred DC Comics' backlist titles of comic books and graphic novels pre-installed, Barnes & Noble pulled all of the print editions of every title off its store shelves. There has been some speculation about the length of time this near-boycott will take place, as well as rumors about some of the motivation behind the move.
Amidst internet discussions about a coming war among tablet producers to see which brand can carry the most sought after content as well as boast exclusive delivery of that content, Barnes&Noble seems to have actually taken the high ground on this issue.
"We will not stock physical books in our stores if we are not offered the available digital format," chief merchant for B&N Jaime Carey said in a statement. "To sell and promote the physical book in our store showrooms and not have the ebook available for sale would undermine our promise to Barnes & Noble customers to make available any book, anywhere, anytime."
While there has been talk that the digital deal with Amazon is set only for a four-month time period beginning with the Kindle Fire's launch, and while Barnes&Noble has only pulled the book from physical locations as opposed to removing it from its website and special orders catalogs, the end result is that digital DC Comics' fans will have to get these titles through Amazon, remembering that an iOS device with the free Kindle app will also pick up those titles from the Kindle Store.
This move does not impact DC Comics' recent relaunch of a large number of titles in several series and the New 52, nor does it affect customers' ability to purchase new digital comics utilizing the digital day-and-date technology which makes a digital comic available on the same day as a print edition.
Mercy Pilkington is a Senior Editor for Good e-Reader. She is also the CEO and founder of a hybrid publishing and consulting company.