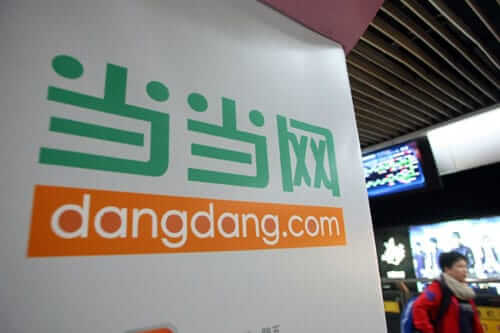 Chinese e-commerce company
DangDang
announced this week that it has launched an ebook distribution platform to go along with its online retailer business. The site released 50,000 ebook titles from more than 100 publishers on the day of launch, with more expected to follow soon.
Currently, the ebooks can be downloaded and read on smartphones or on iOS and Android tablets through the dedicated reading app, but earlier this year DangDang made hopeful forward looking announcements about releasing its own e-reader device in early 2012.
"We are excited to break new ground with the launch of the e-book platform for our customers as we believe that the addition of digital content to our comprehensive online offerings will greatly enhance our customers' online shopping experience and satisfaction," said Guoqing Li, CEO of Dangdang. "We are positive about the e-book market in China. While we expect the revenue contribution from e-book sales to be modest initially, we believe that e-books will strengthen our leading position in the online book retailing market and play an increasingly important role in our media segment going forward."
The overwhelming market for ebooks in China is held by Hanvon, which began releasing technology into US markets. DangDang could potentially take a portion of that revenue, especially if the site becomes a self-publishing platform in the near future. DangDang's revenue model is a forty-sixty split with the publishers, close to what indie authors make through their own digital publishing efforts with US-based Amazon's Kindle Direct Publishing and Barnes&Noble's PubIt! platforms.
In that vein, digital self-publishing in China made news earlier this year with the slow broadening of opportunities for authors to avoid the print industry—and theoretically, censors—by opting to electronically publish their works. As more ebook retailers open platforms for purchasing and downloading digital titles, more options will hopefully develop for authors in an effort on the part of the distributors to stay competitive.
Mercy Pilkington is a Senior Editor for Good e-Reader. She is also the CEO and founder of a hybrid publishing and consulting company.