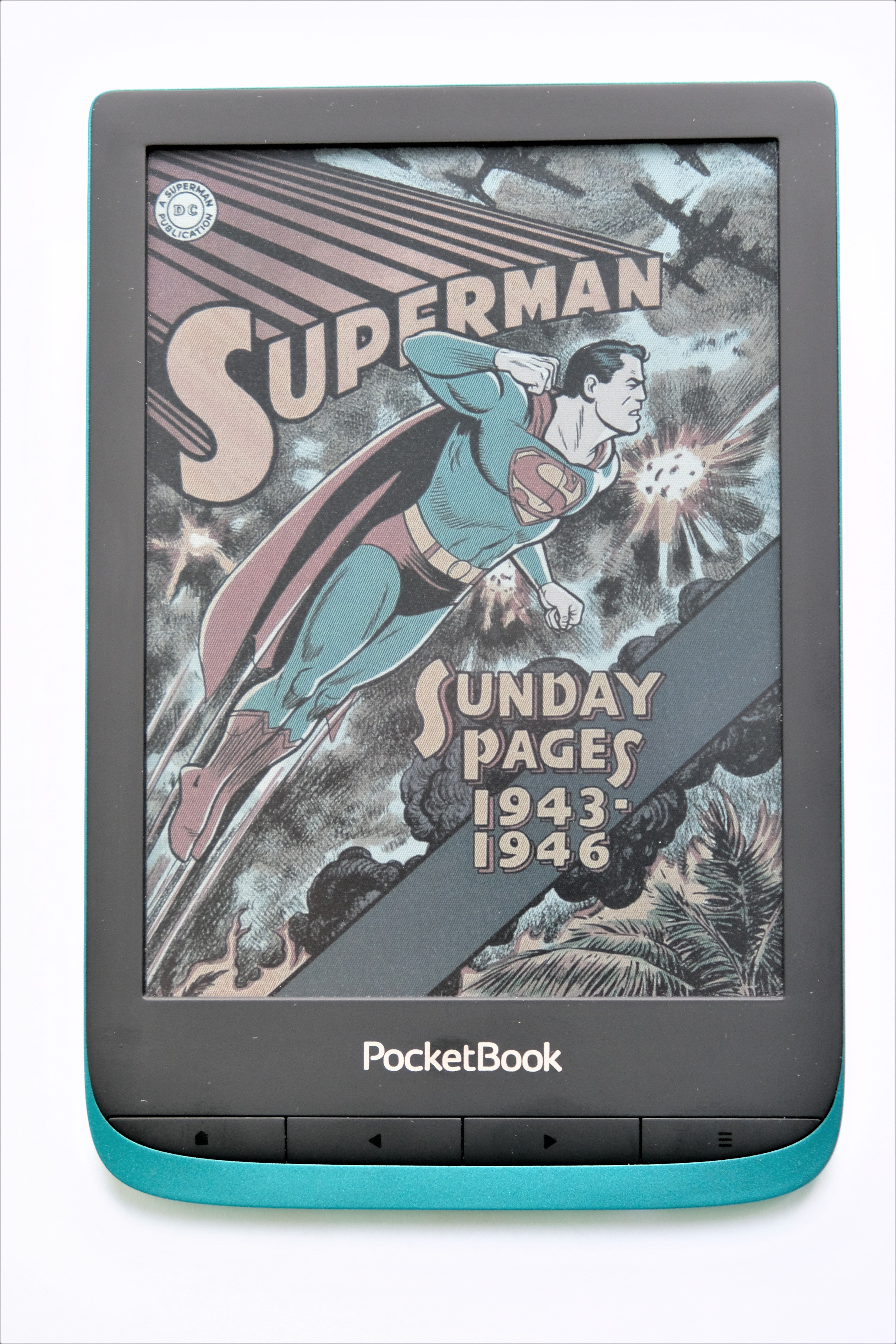 The first wave of color E INK products that are using Kaleido are right around the corner. Pocketbook is going to be releasing the six inch Pocketbook ColorPocketbook Color sometime in June and Onyx Boox is releasing their six inch ColorOnyx Boox  offering around the same time. Other brands are also working on color e-readers that will be available sometime in the next five months. There is also the first wave of E INK phones with color e-paper being developed. The entry level Hisense A5CHisense A5C, is available now for $299 and the premium edition will be available in the summer. Suffice to say, color E INK is taking over the industry, but e-notes will not utilize this tech in any meaningful way until 2021.
It really looks like the first wave of color E INK devices will be basic e-readers that are designed to read ebooks and look at PDF files. Pocketbook is running Linux, while Onyx will be running Android 9 and have Google Play. There are also a few Chinese only e-readers available now, but no English interface. The first phones released by Hisense are also consumer devices, but do not have Google Play. They are designed to be your daily driver or function as a secondary phone for business. So far, no professional devices are being worked on, that use color E INK and have a WACOM layer for stylus interactions.
E-Notes or E INK powered digital note taking devices basically saved the industry. From 2007 to 2011, was the glory days for e-readers. Everyone was getting involved and entering the fray, trying to capture market share and build a brand. Amazon, Barnes and Noble, Kobo, Sony, Pocketbook, Onyx Boox and many others released devices, some had bookstores, while others did not. The ones with bookstores, that made book buying easy, enjoyed the most success. From 2012 to 2016 was the dark days for e-readers. There was no new meaningful technology that was being developed, aside from front-lit displays. Many companies started to lose money or go out of business around this time and many ebook stores shuttered their doors, including Sony.
E-Notes basically saved the industry. The DPT-RP1 Digital Paper was released in 2014, but did not enjoy tremendous success. The Good e-Reader 13.3 was the first e-note with a capacitive touchscreen display that used a stylus or your fingers and ran on Android 4.4. Onyx was seeing the success of the Sony and the Good e-Reader brand and released the MAX, which did not have a touchscreen, only a stylus, but in later models adopted both. Boyue also released their own line of devices and Supernote also entered the fray. Needless to say, there are dozens of e-notes available today, from smaller portable devices to 13.3 inch models. Some models have international distribution and are easy to purchase, others are smaller more regional players.
The Sony Digital Paper and Onyx Boox product lines have color options in their freehand digital note taking app. You can draw or annotate PDF using RGB colors, but you cannot view the colors unless you export the note to your smartphone, tablet or MAC/PC. What would like to draw on a screen that is capable of 4K colors? Suddenly e-notes would not only be relevant to business professionals, who need to make highlights or cross things out or underline using colors, instead of grayscale! Teachers could grade papers and use red to cross things out or green for checkmarks. Artists and designers can suddenly make works of art or create interesting designs. They would even appeal to the general public, who just want to read their PDF files in full color on a display that is easy on the eyes and works for a few weeks, without needing a charge.
2020 will go down as the year where color E INK consumer products are finally available in basic e-readers and multi-purpose smartphones. 2021 will be the year of colored digital note taking devices, which will change the game and basically prompt everyone to upgrade from their older devices to a new one.
Michael Kozlowski has written about audiobooks and e-readers for the past twelve years. Newspapers and websites such as the CBC, CNET, Engadget, Huffington Post and the New York Times have picked up his articles. He Lives in Vancouver, British Columbia, Canada.