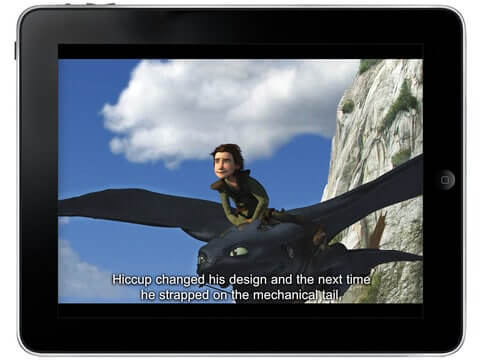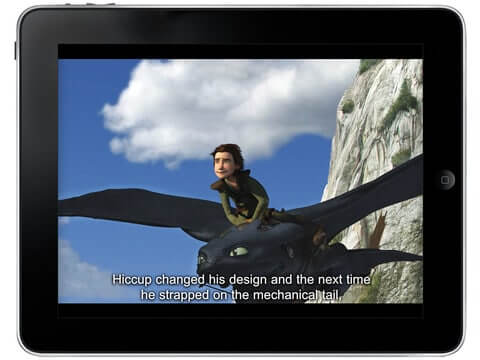 As digital publishers battle it out to produce the most innovative content in order to compete for consumers' reading dollars, one developer of children's content has found that the key to dynamic material lies in the new iPad retina screen. iStoryTime, creators of a number of top-selling iTunes app books for children and the definitive source for material utilizing DreamWorks' characters, spoke to GoodeReader about what exactly the new iPad enables publishers to do.
"This book has been one of our best sellers for two and a half years, but with this release you almost start to get the sense of depth and 3D feel. There are three million pixels of detail on that handheld screen," says Graham Farrar, founder of iStoryTime, of the re-release of their book, How To Train Your Dragon.
Farrar, who pointed out that the latest iPad's retina screen has more pixels than the screen on his 27-inch iMac, has stated that all content from iStoryTime will be created with the retina screen in mind, and a number of previous projects will be given an upgrade to take advantage of the technology.
"Everything that we're doing now is at the new iPad's resolution. We had a few current projects going, in fact, that we stepped back from in order to get them upgraded to the new resolution. We'll upgrade the stuff that makes sense, and all the work we're doing from here on our will be at the retina resolution.
"The exciting thing for us, particularly on How To Train Your Dragon, is because those images literally come out of the animators' computers. One of the few things that actually does have a resolution close to the iPad 3 is art created for these 3K and 4K movie projectors. When we originally brought it down to the iPhone and iPad2 screens it took away the quality. But with this new retina screen we're seeing everything the animators created."
Executives from iStoryTime's parent company, zuuka, attended the recent Bologna Book Fair to speak on the Tools of Change panel.
"Bologna's always interesting because it's pure children's books. Everyone there is interested in what we're doing and we're interested in what they're doing. Some really good meetings came out of it."
The designers at iStoryTime are currently at work on two new series that will both be formatted for the new iPad screen, Pirates! The Band of Misfits and Sid the Science Kid: Read & Play. As for most of its new content, iStoryTime will be releasing its titles for both the Android and iOS operating systems due to the immense popularity of e-reading on devices like the Kindle Fire and the Nook Color tablet.

Mercy Pilkington is a Senior Editor for Good e-Reader. She is also the CEO and founder of a hybrid publishing and consulting company.