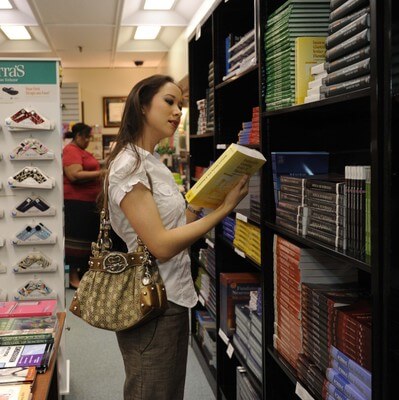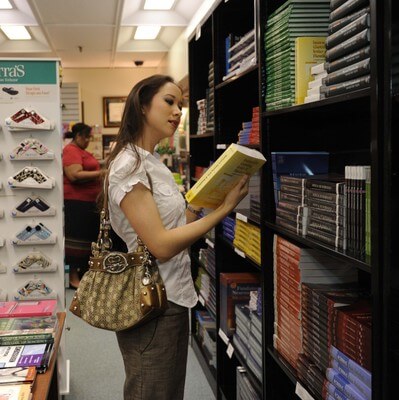 Tom Malek, Vice President of Learning Solutions for textbook publisher McGraw-Hill's higher education division, wrote a thought-provoking guest post for Forbes.com, which columnist Janet Novak shared with the full-disclosure statement that she is, herself, the mother of two college students. Malek's post is an explanation of why he believes college students should be required to purchase digital textbooks.
Wait. Required? That's interesting, since this post was published almost simultaneously with the news that Houghton Mifflin Harcourt may be filing for bankruptcy. Requiring college students to use ebooks is going to save the textbook industry?
Actually, that's not Malek's point. His post is actually exploring the conundrum of digital textbook adoption: if college students are so technologically inclined and are in the generation of students who grew up with computers in their classrooms from preschool and up, why do they still prefer print?
Many people have speculated that it comes down to price, and for many college students it does. Print textbooks can be resold after the semester for even a few dollars and used textbooks can be a huge savings. Other thrifty student simply loan and share textbooks between classmates and roommates, a system of, "You buy the math book, I'll buy the English book, and we'll share."
But what Malek is suggesting is taking away the option to purchase anything other than ebooks; he's also suggesting removing the option to share a textbook with a classmate by having the bursar's office automatically bill the students for their digital textbooks when they enroll in the class (although the charge won't appear until after the deadline to drop the class). Malek's stance is that not enough students are purchasing ebooks to make it worth the publishers' while to produce cost effective digital editions, so the only way to give publishers the incentive to produce lower cost ebooks is to force students to purchase them. He states that in the pilot programs where this has been implemented, the faculty members have been very pleased because now they know that all of their students have access to the book.
"While it's taken significant advancements in technology to make the idea of an e-book even possible," stated Malek in the Forbes post, "it's taken similar amount of innovation on the part of many to bring them into the hands of students. Publishers and bookstores have done much to make this happen by switching to more flexible business models, but this shift really would not be possible without universities recognizing the incredible value that e-books can provide. By working together, we're making progress toward a goal that's far more important than driving adoption of e-books: making college more affordable and improving student performance."
Unfortunately, forcing supply-and-demand by requiring students to buy a product isn't the way to increase digital sales. If that were the case, all citizens could be forced to read on an e-reader and there would be no need to print a book ever again. The only honest way to encourage adoption of digital textbooks is to make e-versions superior to their print counterparts in terms of price, searchability, and annotation, something the publishing industry hasn't done yet.

Mercy Pilkington is a Senior Editor for Good e-Reader. She is also the CEO and founder of a hybrid publishing and consulting company.