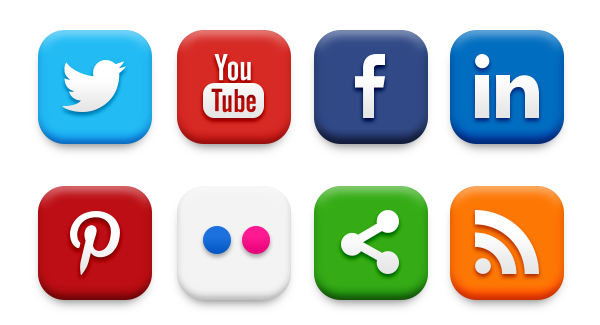 Companies that make electronic readers such as the Nook, have missed the boat when it comes to social media. The only experience any of them provide are allowing you to share a small e-book passage on Facebook. Considering how prevalent sharing, connecting and discovering is in the modern world, it is quite surprising that e-reader companies do not pay attention to it.
We are living in an age of abundance, which means discoverability matters more than ever. By some accounts, as many as 1 million new books are being published every year in the English language alone. In addition, readers can choose from a back-catalog over 30 million titles through Amazon, used bookstores, libraries and friends. Readers are spoiled for choice, and probably even overwhelmed by it.
E-Books suffer from the a major discovery problem and companies such as Amazon, Apple, Barnes and Noble and Kobo rely on their digital bookstores to help someone find a new title.
e-Reader companies are simply not doing enough to leverage social media platforms to draw attention to specific books, genres or authors. If you are just using a Nook Glowlight Plus or a Kobo Glo HD you are relying on a rudemantary internet browsers that cannot play Adobe Flash or render webpages in HTML5. This sad state of affairs automatically insures that some of the cutting edge sites like Brightly or iAuthor simply don't function correctly and most book review sites don't work either.  Most e-readers don't have an sort of Bluetooth or audio functionality, which also excludes your favorite podcasts about new books and authors.
The proportion of online adults who use Pinterest and Instagram has doubled since Pew Research Center first started tracking social media platform adoption in 2012. 31% of online adults use Pinterest (up from 15% in 2012), while 28% use Instagram (up from 13% in 2012)
Some 15% of internet users read or comment in discussion forums such as reddit, Digg or Slashdot, while 10% use the blogging website Tumblr. Young adults are particularly likely to use both Tumblr and discussion forums more generally, and men are more likely than women to participate in discussion forums online.
The only e-reader company that provides some semblance of being social and e-book discovery is via GoodReads. Kindle e-readers in North America and the UK have this functionality built into it, but many internal markets do not. Amazon had to buy this company for millions of dollars.
Goodreads was founded in 2007 and currently has over 16 million members and over 30,000 bookclubs. Users have added 530 million books to their shelves and written more than 23 million reviews. The website has been the leading indie authority of discovering new books and many authors belong to the site. Over just the past 90 days, Goodreads members have added more than four books per second to the "want to read" shelves.
Is the reason why Amazon controls 75% of the US e-book market and 95% of the United Kingdom because they provide a better social experience? You figure that having GoodReads turns reading from a purely solitary experience to a social one. Barnes and Noble continues to lose market share and has not invested a single dollar into social media, ditto with Kobo.
I fail to see why social discovery is not built into e-readers. How hard would it be to develop a custom Twitter app for Linux using an API and partnering with authors and publishers so you can follow them right on your e-reader. Chances are they are promoting deals or announcing new books, which would encourage you to buy more content. Additionally, it wouldn't be equally as hard to use the Pintrest or Tumblr APIS and allow readers to submit what they are currently reading or use other peoples e-ink art to use as their screen saver.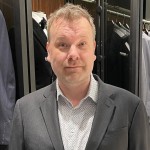 Michael Kozlowski has written about audiobooks and e-readers for the past twelve years. Newspapers and websites such as the CBC, CNET, Engadget, Huffington Post and the New York Times have picked up his articles. He Lives in Vancouver, British Columbia, Canada.