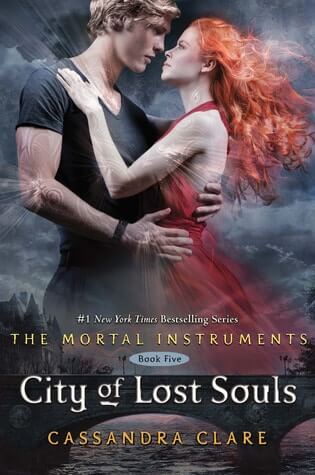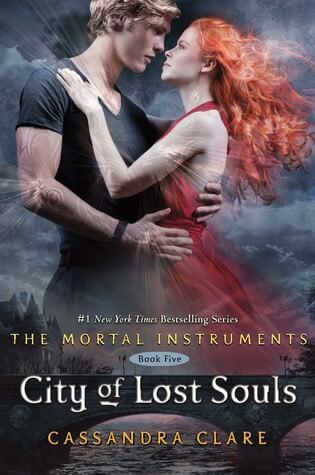 Verdict: 3 Stars
This fifth installment of Clare's tremendously successful and well-loved series, The Mortal Instruments, has all that the first books have to offer: demon slaying, love triangles, evil super-villains bent on destroying the world, and boyfriends who have been possessed and turned into aloof clones of their former selves. Unfortunately, that's pretty much the premise of all The Mortal Instruments books.
The previous installment left off with an epic battle between the young Shadowhunters and the demon mother Lilith, who was trying to bring the evil Valentine's son Sebastian back from the dead. She apparently succeeded only in dying but took both Sebastian and Jace with her, leaving the remaining Shadowhunters bewildered. Lost Souls picks up with the Clave's decision that looking for Clary's hunk boyfriend Jace is not a priority because finding Sebastian and stopping his reign of destruction is more important. It's therefore up to the young Nephilim to find Jace, but they discover his soul has been irreversibly joined with Sebastian's by Lilith's pre-death ritual and that Sebastian is now controlling Jace; to up the stakes, killing one means killing the other.
How many times is Clary's boyfriend supposed to become cold and distant only to reveal later that he was under a spell? More importantly, how many times is this supposed to happen before she dumps him? And really, Isabelle? You're the hottest girl on the planet and a kick-butt Shadowhunter, but you're STILL too scared to tell the geeky little vampire Simon how you feel about him? And would someone please stop letting these kids play too close to the spell books?
It seems kind of ironic that Clare's career originally began with writing fan fiction; she was well-known for her Harry Potter fanfic and even some unfortunate resulting plagiarism accusations. But the point of fan fiction is that the characters from one literary world are so well-loved that the readers take it upon themselves to begin to write new story lines for the characters, presumably because they could not get enough from the original author's own creations. I have to wonder if there isn't a host of Mortal Instruments fanfic circulating under the radar in which readers have different story lines and plot twists for these characters because the author hasn't yet filled the void for the readers.
Lost Souls did have its awesome moments and the dialogue is every bit what we've come to expect from a writer like Clare. It's witty and edgy without throwing around tired, stereotypical teenager-speak. I loved the conversation in which Alec reveals his personal pain: His father actually asked him to explain what exactly had "turned him gay," to which Simon offers, "Bitten by a gay spider?"
The writing is first-rate, but it would be great if something new would happen for once, especially since the author has left the door open for a book six that I vehemently hope is not just an even bigger helping of more of the same. The City of Lost Souls ebooks are available HERE for Kindle and HERE for Nook, as well as for other devices through various channels.

Mercy Pilkington is a Senior Editor for Good e-Reader. She is also the CEO and founder of a hybrid publishing and consulting company.