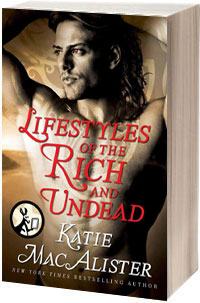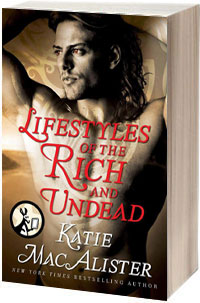 Verdict: 4 Stars
At first glance, this ebook is tragically short, almost to the point of being confusing. Upon reaching the last page, the reader starts to wonder if the digital file was somehow corrupted, cutting off the final ten to twenty chapters of the book.
But this new title from New York Times bestselling author Katie MacAlister is actually such a new concept in digital publishing, that is actually works well for the reader. MacAlister is another in a growing line of traditionally published and highly acclaimed authors who are using the benefits of digital publishing to entice their fans. Priced at only 99cents because of its teaser length, the ebook actually sets the stage for an upcoming novella starring these same characters and story line, essentially allowing this brief read to be an in-depth literary trailer for the actual book.
As the e-short starts out, an obnoxious television host of the otherworldly show Lifestyles of the Rich and Undead muscles her way in to a reclusive, gorgeous vampire's ancient mansion, intent on portraying Grayson Soucek to her viewers at home as the next undead most eligible bachelor. The vampire, for his part, is nonplussed at the intrusion and sets about removing the television crew from his home while chasing down the wily and womanizing poltergeist who let them enter in the first place.
More and more authors are enjoying the freedoms of digital publishing, and in MacAlister's case, it is a platform that affords her the opportunity to take risks while introducing her readers to a whole new set of characters in a brief but enticing way. While some readers may balk at the fact that it takes nearly as much time to download as it takes to read the piece, it clearly demonstrates the author's tech-minded appreciation for ebooks and is intended to only be a sample of what's in store.
The ebook short is available from Amazon, Barnes and Noble, and more.

Mercy Pilkington is a Senior Editor for Good e-Reader. She is also the CEO and founder of a hybrid publishing and consulting company.