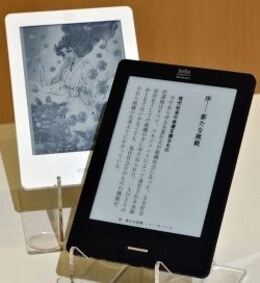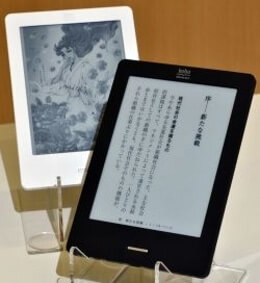 With so much emphasis placed on the expansion into foreign markets at this year's FutureBook event, where even the major ebook distribution platforms were discussing their investment and planning in global expansion, self-published authors truly stand to benefit from the opening of larger reader markets, but only if they are prepared to do so. An author who establishes an English-language version of his ebook and makes it available to the major distributors is still only reaching readers who can feasibly purchase and read the title in English, regardless of how far reaching the retailer is. GoodeReader interviewed Vero MacMillan of World Vibes Marketing about what is involved for the author in having his work translated for a global market.
"What happens behind the scene in translations is basically up to the translators, proof-readers and correctors to make sure the text keeps the tone, or adapts it for another culture, and make sure that idioms and any other culture-based linguistic elements are read seamlessly, as if the text had been written in that language, rather than a translated version of the original," MacMaillan said.
Just as with any other service provided by specific groups of professionals in digital publishing, authors must do their own research into who is reputable and who is not. Translation services are going to create a version of the author's work–complete with his name on the cover–that he has almost no way of fact checking or verifying for accuracy, offensiveness, or worse.
"There absolutely are scams in the translations and localization fields," continued MacMillan. "I would always recommend to be very weary of companies who charge too little as those are most likely texts that are being pulled through Google Translator, not proof-read or corrected. An easy way to see what that looks like is just to go on a foreign website, and have Google translate the whole site…this is basically what you end up with while using companies that charge extremely low prices."
Given that these reputable services, presumably involving humans to actually rewrite the entire body of text while paying attention to colloquialisms, extracting idioms that do not translate, and more, can add up to massive additional costs for the self-published author (as opposed to having that expense taken on by the publisher in a traditional publishing model), where does an author even begin with translation? Let the book be the guide.
Where is this specific title most likely to be received? Where does the author already have somewhat of a following, even if it is for the English-language versions? Where are new retail markets opening up, such as XinXii's launch in Russia earlier this month or the fact that the Netherlands does not have its own native language ebook platform, causing 40% of the ebook sales in that country to be in another language? Authors must think globally about where their translation investment would produce the largest reading audience for their works.
Mercy Pilkington is a Senior Editor for Good e-Reader. She is also the CEO and founder of a hybrid publishing and consulting company.